On April 15, 2021, a nor'easter brought nearly an inch of rain to New York City. But, that doesn't compare to the 7.57 inches of rain that fell in the city during a nor'easter on the same day in 2007.
The spring months can bring intense storm systems as cold air masses clash with warm air masses. It's a sort of battle of the seasons. The resulting stronger jet stream can often trigger the development of intense low pressure systems like nor'easters.
Often, these nor'easters happen in March and April and are infamous for bringing some of our biggest snow and rain events.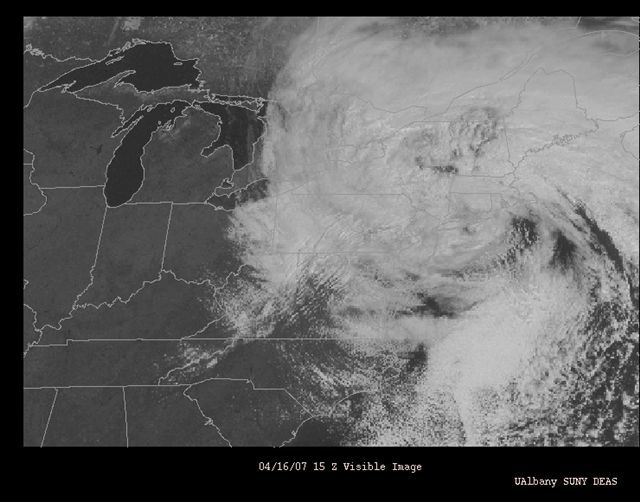 Although the nor'easter this year on April 15 was a soaker, the nor'easter of 2007 on the same day in April was a different beast.
This storm dropped 7.57 inches of rain in 24 hours at Central Park, which is still the second-heaviest daily rainfall on record.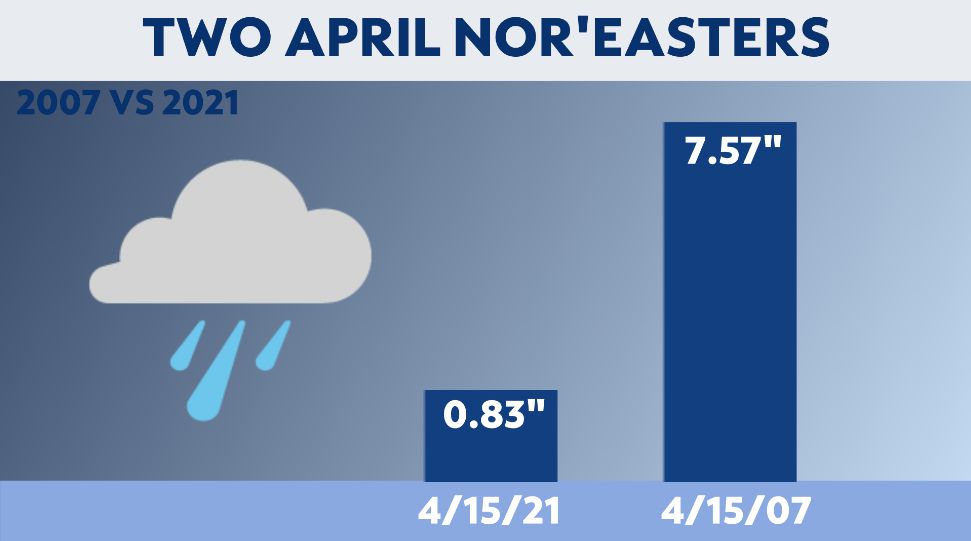 The storm resulted in widespread flooding in the city but also across much of the Tri-State area. Rivers in New York, New Jersey and Pennsylvania saw flooding for days.
The storm also caused the cancellation of hundreds of flights and knocked out power for thousands.
As the center of the storm moved across the northeast, Philadelphia recorded its lowest air pressure on record, 28.82 inches, which is lower than some hurricanes.
This year, the nor'easter on April 15 was just a small taste of the power that spring nor'easters can bring.
However, the storm this year did bring a snowy surprise to many across Upstate New York on the morning of the 16th.