I don't usually lose the people I am interviewing, but following artist Alois Kronschlaeger through his immersive installation called "Kind of Blue," anything is possible.
The Austrian-born Kronschlaeger built a giant structure inside what was once a Vans sneaker store on the Bowery using 250 pieces of wood and most notably 575 yards of blue fabric.
"The blues are changing depending on how many folds and layers the fabric has and how the light filters through," said Kronschlaeger, who named the installation after his favorite Miles Davis record, recorded by the Jazz great in New York in 1959.
Another thing you will notice about the artist, he typically wears a blue jumpsuit when he's visiting the storefront. It's made from the same fabric as the structure by his wife and studio manager Florencia Minniti. She made a blue dress for herself, too.
"We needed something that was vibrant and a post-pandemic boost and we thought this color was perfect for that," said Minniti.
"Kind of Blue" is presented by the Cristin Tierney Gallery, which is located upstairs from the installation on the Bowery. The gallery has worked with Kronschlaeger in the past.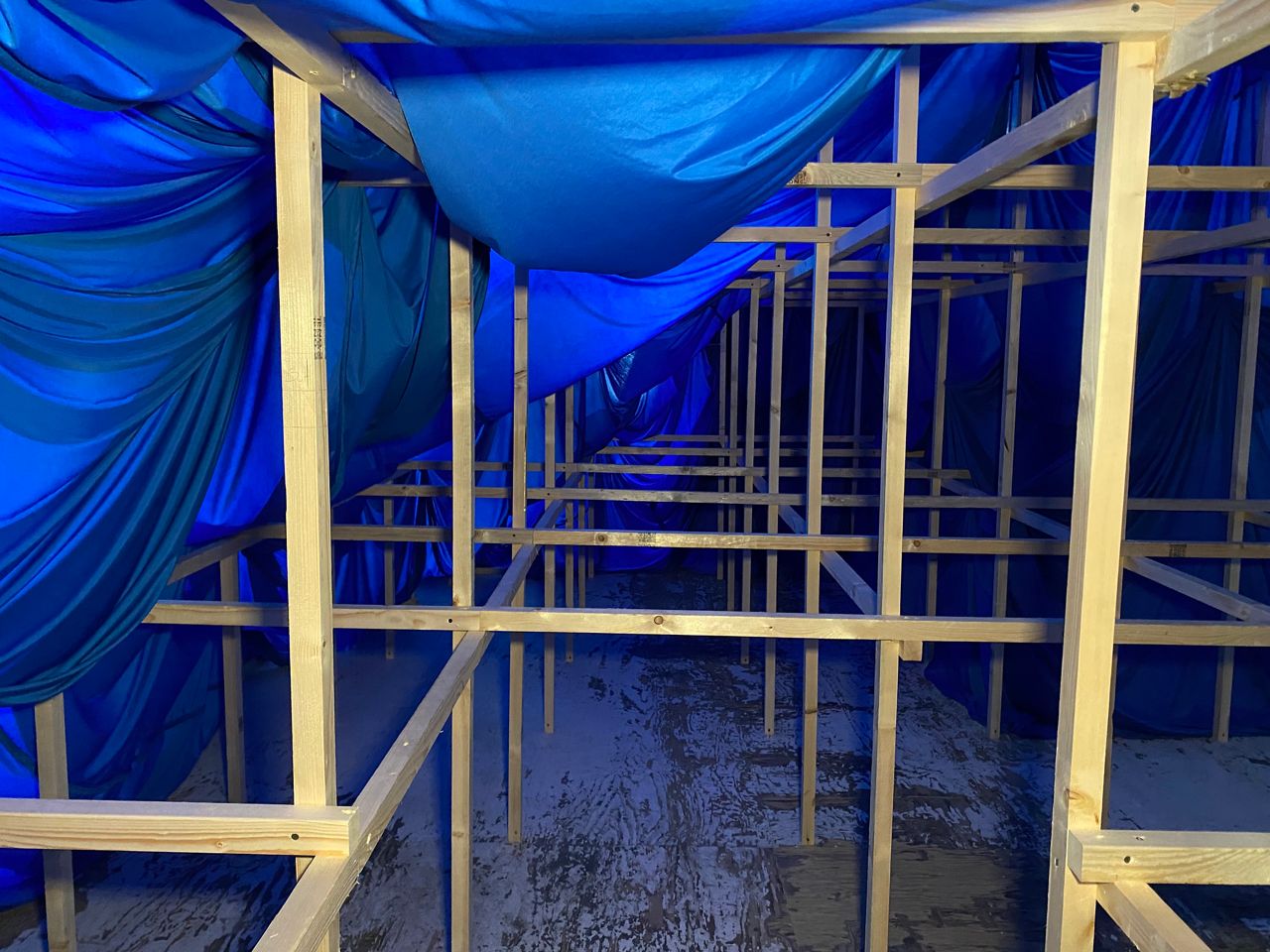 "He wants the viewers experience to be paramount, how they react to the light, what it is to be in something that's larger than yourself and how that makes you feel," said Candace Moeller, the gallery director.
Kronschlaeger said "Kind of Blue" is not a maze, but a place to reflect, contemplate and find peace.
"You can dive into that blue, spend your time, and when you are up, ready to take a breath, exit," said Kronschlaeger.
You can explore "Kind of Blue" for free at 219 Bowery through June 30..
Find out more here.