NEW YORK — The American Ballet Theatre (ABT) on Tuesday evening celebrated its return to a real stage, after the COVID-19 pandemic forced a virtual season, with a red carpet gala and a lively performance of "ZigZag" set to the music of legend Tony Bennett at the Koch Theater.
---
What You Need To Know
After 19 months, American Ballet Theatre's gala performance celebrates the company's return to a real stage after the COVID-19 pandemic forced a virtual season


The night marked the world premiere of "ZigZag" by choreographer Jessica Lang, an upbeat work set to some favorite tunes sung by Tony Bennett


Principal Dancer Misty Copeland called the time away an important time for reflection that will only make the dancers better


Fashion favorite Jordan Roth came dressed to the nines, says the night makes one grateful to live in NYC
---
It was an exciting night for the dancers, and Principal Dancer Misty Copeland wowed the red carpet.
"Tonight, I think it's going to proof of the beautiful growth that has happened for a lot of these artists in this time," Copeland said. "It's a time of reflection that gives us a deeper purpose and meaning once we do go onto the stage again."
And for ballet fans, the return of ABT was a moment to celebrate.
"My daughter Adele has danced since she was little," actor Molly Ringwald said. "It's just exciting to be somewhere, to be out after being in for so long."
"I used to dance myself," actor Diane Kruger said. "Just to be able to be back and be here in person and be able to see them in person is just wonderful."
"I love the ballet. First of all. I'm excited to see the costumes because working on the 'Sex and the City' reboot you understand why fashion is so important, especially when you're watching beautiful art," Karen Pittman said.
For "ZigZag" choreographer Jessica Lang, the mood of the work felt right.
"I am really truly thankful to have such a remarkable, uplifting, joyous piece to present to the public to get us through this next time," Lang said.
"'ZigZag' is a blast. I cannot wait to see how the audience reacts," ABT dancer Erica Lall said. "It's so much fun. It's beautiful. The sets, the costumes are fantastic."
"After the year-and-a-half away from the stage, it means everything to us to be back performing for a live audience and not performing in a kitchen," Principal Dancer Isabella Boylston said.
"And the energy of the audience has been outrageous," Principal Dancer James Whiteside said.
The night was bursting with excitement, especially on the red carpet, and some were downright giddy. Ali Wentworth and Brooke Shields had a lot of fun on the carpet and beyond.
"No, we're being good, this is good for our behavior. We're serious, we're at the ballet," Shields said.
"It's nice to be out. Second of all, I can't speak for Brooke, but I haven't worn makeup in a very long time," Wentworth said.
"She always talks for me, so I don't know what she's talking about," joked Shields.
Theater impresario Jordan Roth made a fashion and cultural statement: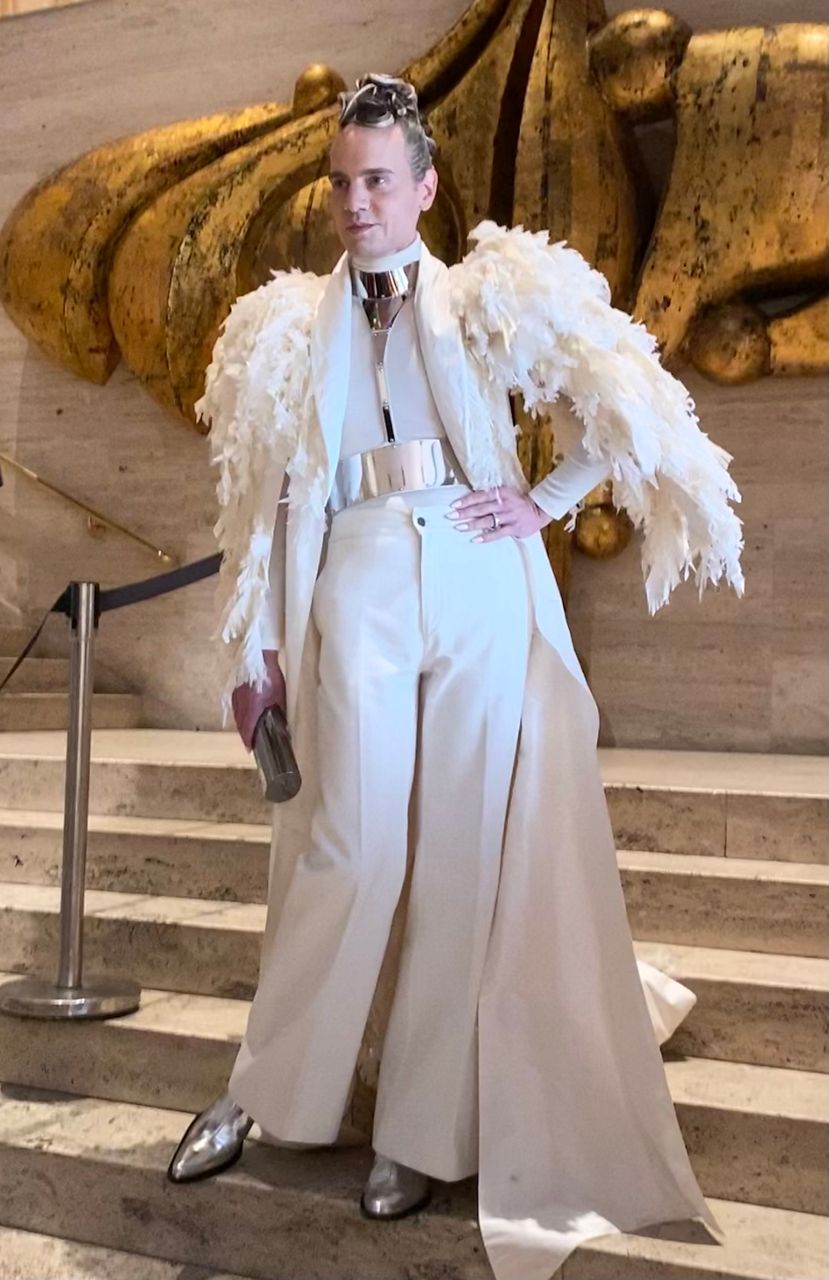 "Every one of these nights is an incredible privilege and profoundly meaningful because every night we get to affirm we are here, and this is why we live in New York and this is why we come to New York: to experience ballet like this and a night like this!" Roth said.
A night of music, dance and fashioned that was truly delightful.
------
Did you know you can now watch, read and stay informed with NY1 wherever and whenever you want? Get the new Spectrum News app here.