Two dilapidated barges, which are at least 100 feet long, or about the size of a 10-story building and are filled with garbage, are tied to a dock on Johann Smiley's property.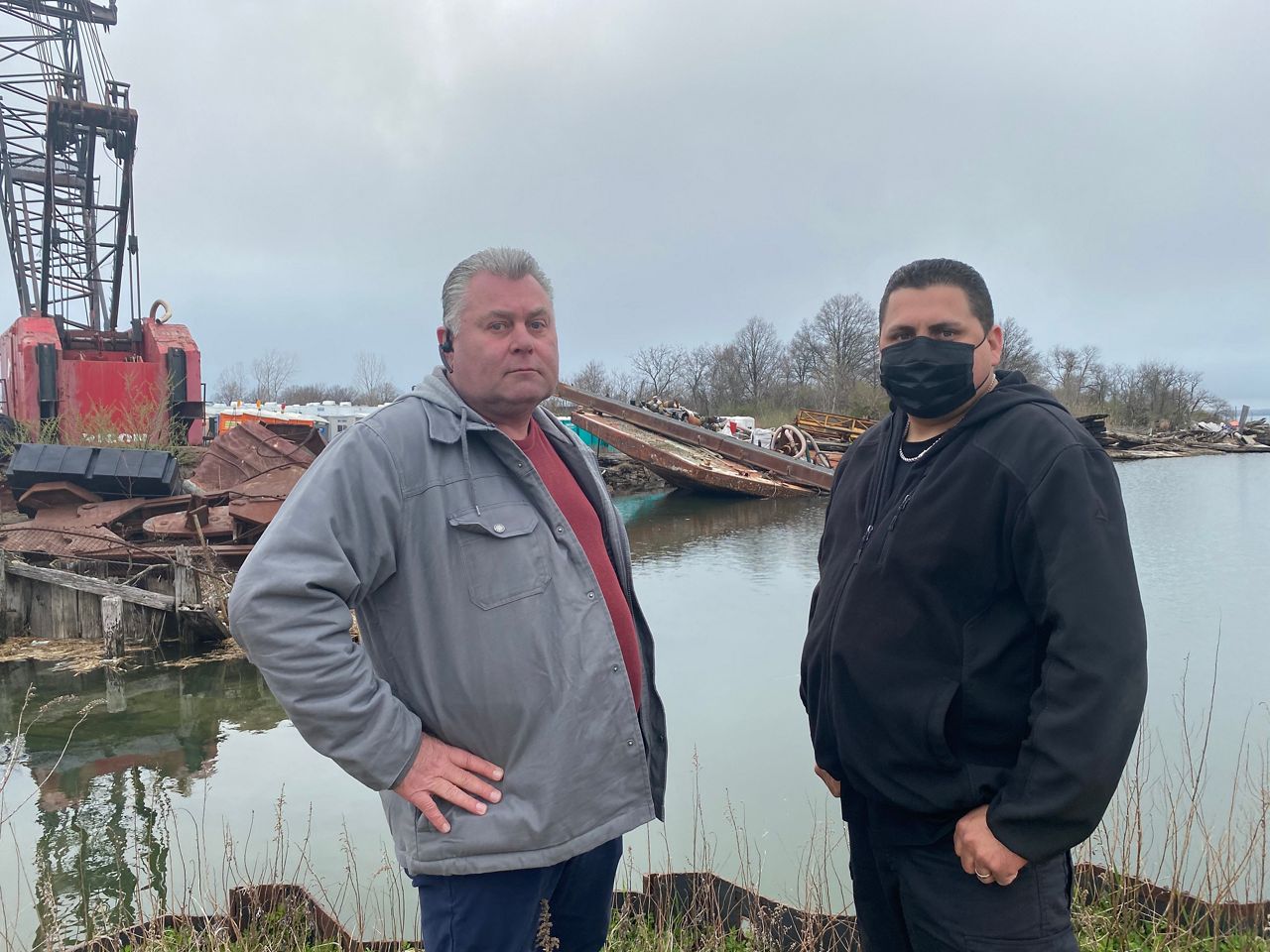 He and his son, Johann Smiley, Jr., purchased 7500 Amstel Blvd. in Arverne a little over a year ago with a verbal understanding that the owner of the barges would have them removed.
"I already spoke to the owner when I first bought the property and he said give me a couple of weeks, that he would have them removed," said Smiley, a Queens resident for more than 50 years.
Smiley identified the man who owns the barges as Anthony Rivara, who according to state records also owns the property next door at 75-02 Amstel Blvd.
The New York State Department of Environmental Conservation has been in contact with Mr. Rivara in trying to resolve the situation and is assessing possible enforcement action.
NY1 called Mr, Rivara and left messages, several times over four days, for comment on this story but he never responded.
The two barges tied to the Smiley's property are only part of the problem.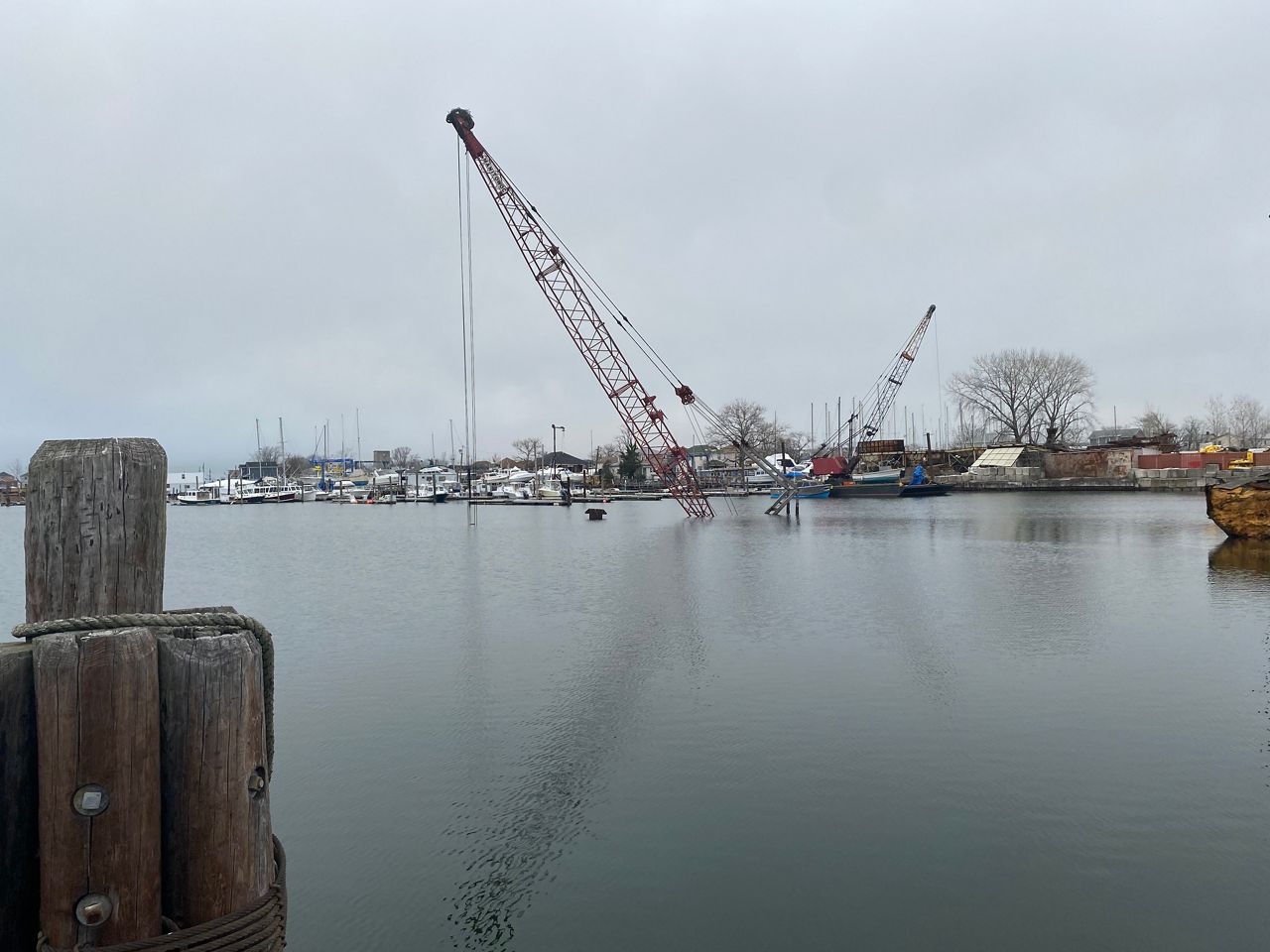 The 28,000 square foot piece of land is located on Vernam Basin, part of Jamaica Bay, and there's a sunken barge with a crane attached that is protruding out of the water in front of Smiley's property.
There's also another partially capsized barge adjacent to his property and the Smiley's said that Rivara also owns those barges as well.
The Smiley's want to develop their property, maybe open a restaurant, but can't do anything with the multiple barges blocking the waterfront access to his land.
They also can't seem to find which government agency or entity can help them remove the barges.
"We would have thought that it would have been very easy as these are very large obstructions that are damaging to the community and to the ecosystem and to the area you would think that this would be something that would be taken very seriously," said Johann Smiley, Jr.
NY1 reached out to many of the same city, state and federal agencies that the Smiley's have and all but one said that the waterway or barges weren't something they handled.
The New York State Department of Environmental Conservation (DEC) said that in December 2020, the State pursued legal action against two potentially responsible entities for various charges related to the barges.
However, the DEC claims it doesn't have jurisdiction over the barges that are still floating here, instead there are two federal agencies currently assessing their authority on the matter.
People who live in this community just want someone to take responsibility.
"These cranes and barges have been an eyesore for at least 15 years that I've been living here. At one point, we thought they were landmarked because they were here so long," said Edwin Williams, a community advocate.