BEXAR COUNTY, Texas -- A Texas state trooper was shot Sunday afternoon after pursuing a suspect.
The suspect was also shot during the incident. Both the officer and the suspect were airlifted to local hospitals. The Texas Department of Public Safety reported that the suspect, identified as 33-year-old Ernest Manuel Montelongo, was pronounced dead at San Antonio Military Medical Center early Monday morning.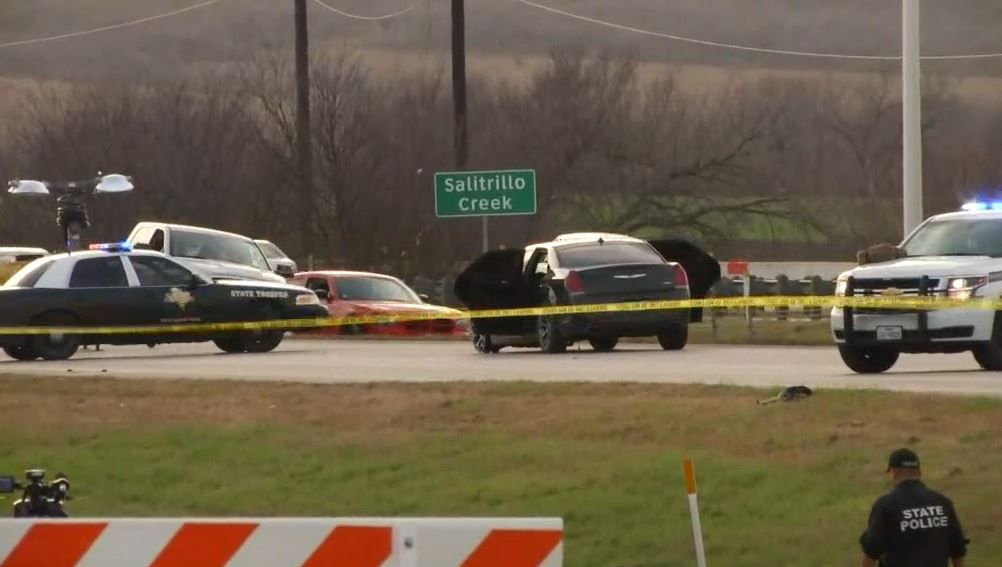 According to a DPS spokesperson, the incident began during a traffic stop in Guadalupe County. The trooper attempted to take Montelongo into custody for giving a false name, but Montelongo fled the scene and the officer followed in pursuit.
GET THE LATEST | Sign up for breaking news text alerts
A DPS helicopter was able to locate Montelongo in Bexar County near Graytown Road and Interstate 10. The state trooper was able to stop Montelongo. According to the preliminary information, Montelongo fired and wounded the trooper.
Montelongo was then shot by another trooper. The Texas Department of Public Safety on Monday reported the injured trooper is recovering and doing well.
Traffic was backed up for miles on I-10 while the scene was blocked off. The incident is under investigation by the Texas Rangers.