Fall colors are in the forecast this weekend.
The spectacular fall color is beginning to sprinkled in across NYS, but may seem less vibrant compared to past years due to warmer than average temperatures and a wet summer.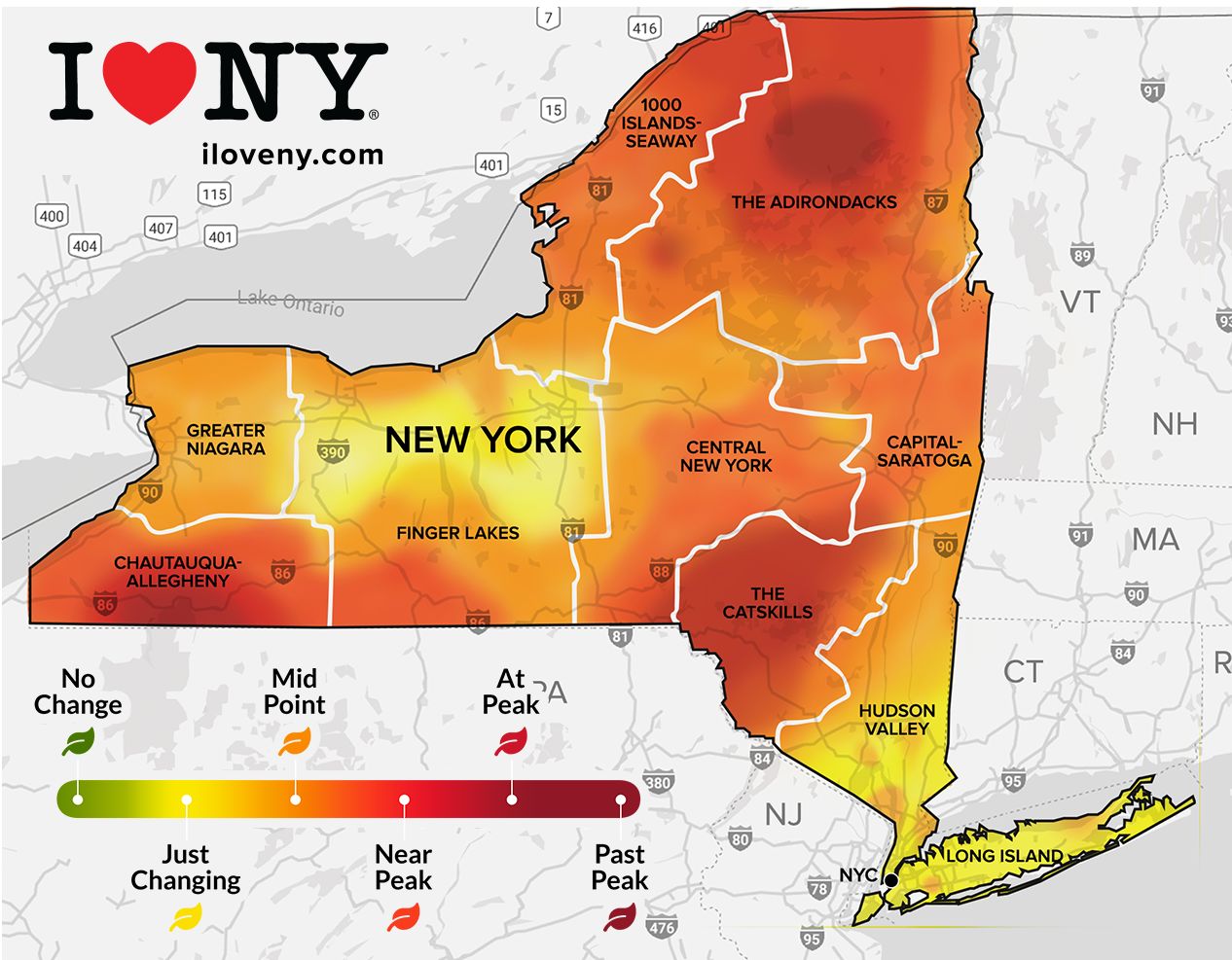 After a much needed week off that consisted of a sunrise hike, breakfast above the clouds on Whiteface mountain, and a few more hikes featuring near peak color, I'm back!
Let's dive in to who will see the best foliage heading into the weekend.
The Adirondacks
While most of the Adirondacks are seeing peak color, areas up near Saranac Lake and Tupper Lake are past peak and seeing leaf drop.
The Catskills and Hudson Valley
Another hot spot right now for fall color is the Catskills. The mid and lower Hudson Valley aren't quite there yet, but are definitely showing some change.
The Capital and Saratoga Region
All of eastern New York is showing some color, but the hills outside of Albany and Saratoga are a little more vibrant right now.
Central New York and the Finger Lakes
Color has been super slow to develop across much of central New York, but if you head north and east of Syracuse there is vibrant color to be seen this weekend.
Western New York
The hot spot for foliage this weekend in western New York will be across Chautauqua and Cattaraugus County with near peak foliage. Elsewhere leaves are 40 to 60 percent changed.
If you have a vacation day to burn you might want to use it Friday because this weekend's weather doesn't look the best for outdoor activities.
With that being said there will be dry-time to get outside. Saturday looks wet across western N.Y., central N.Y., and the Adirondacks with rain moving into eastern NY later in the day.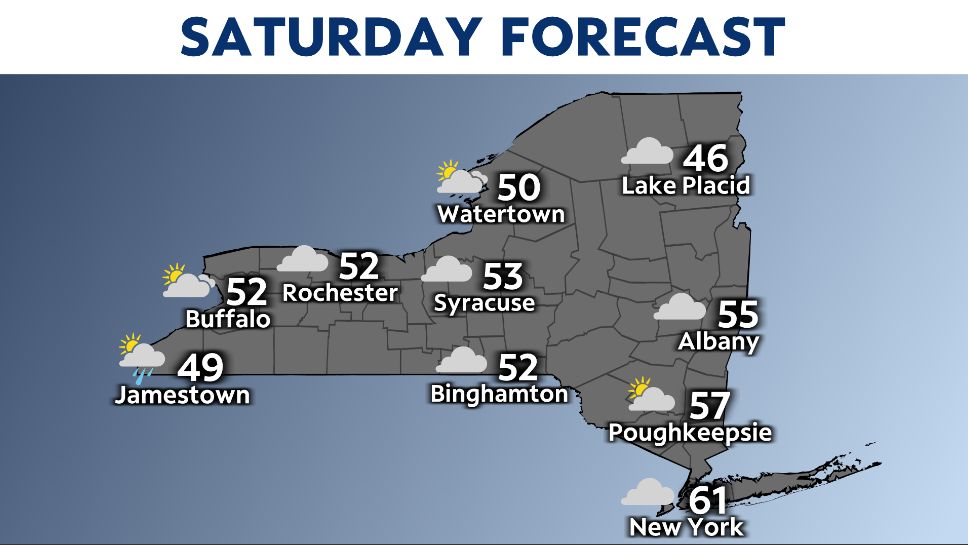 Sunday will be a drier day, but areas east and southeast of Lake Ontario will see more clouds and lake effect showers.
It will be windy and much cooler across the state with highs mostly in the 40s/50s.
The best weather Sunday will be found across the mid and lower Hudson Valley.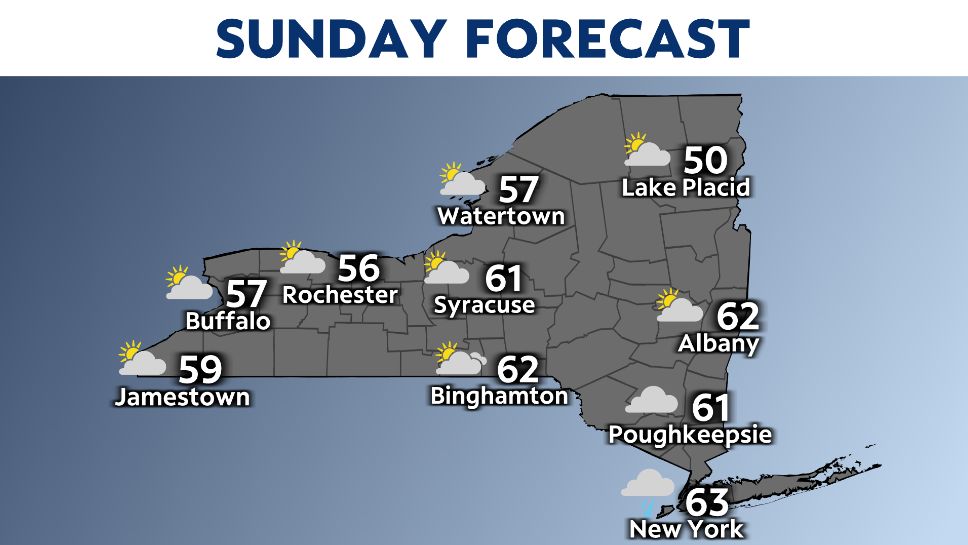 As always, the best part of this blog is the pictures we receive to update conditions from around the state, so please share any and all photos from around NYS!