Photographer Sekou Luke said through imagery he's captured moments of Harlem at the height of the pandemic, and throughout the 2020 Black Lives Matter protests, in a collection he's titled, "Notes from Harlem."

---
What You Need To Know
Photographer Sekou Luke took walks during the height of the pandemic capturing moments that he said show how resilient Harlem is


The images are on display in the Financial District at the Aloft Hotel


Across Harlem, over 1,000 families lost loved ones to COVID, and according to city health data, more than 20,000 people have contracted the virus in the neighborhood
---
"It's a personal collection of work I'm now sharing," Luke said. "I call this one "Ride on King," because what's amazing about this is Michael K. Williams, he was amongst the people," Luke added, unpacking one of his images of the now-deceased actor.
Luke said he initially had no intention of showing these images to anyone. The collection is now on display downtown at the Aloft in the Financial District.
Each moment is a firsthand account of the people and neighborhood during that time.
"Recognizing how much struggle that was happening in our community, and our neighborhood businesses were struggling, people are struggling individually, and taking my camera and walking was my way of dealing with it," Luke said.
According to data from the city's Health Department, Harlem emerged as one of Manhattan's hardest-hit neighborhoods by the coronavirus, which uncovered the city's inequity when it came to race and income.
On his walks in Harlem, Luke observed real-time moments of resilience in the everyday people that he came across.
"Walking around with your camera and meeting people take you out of yourself to the place where you're just present to who's there," said Luke.
One of the most tumultuous times in the neighborhood that he encountered were the BLM protests, but he said he walked away feeling a greater sense of community.
"Over here, I'm calling our "Black Love Wall," we have all the protests and everything comes right here to the center, its all about love," Luke said pointing to black and white protest images on the wall.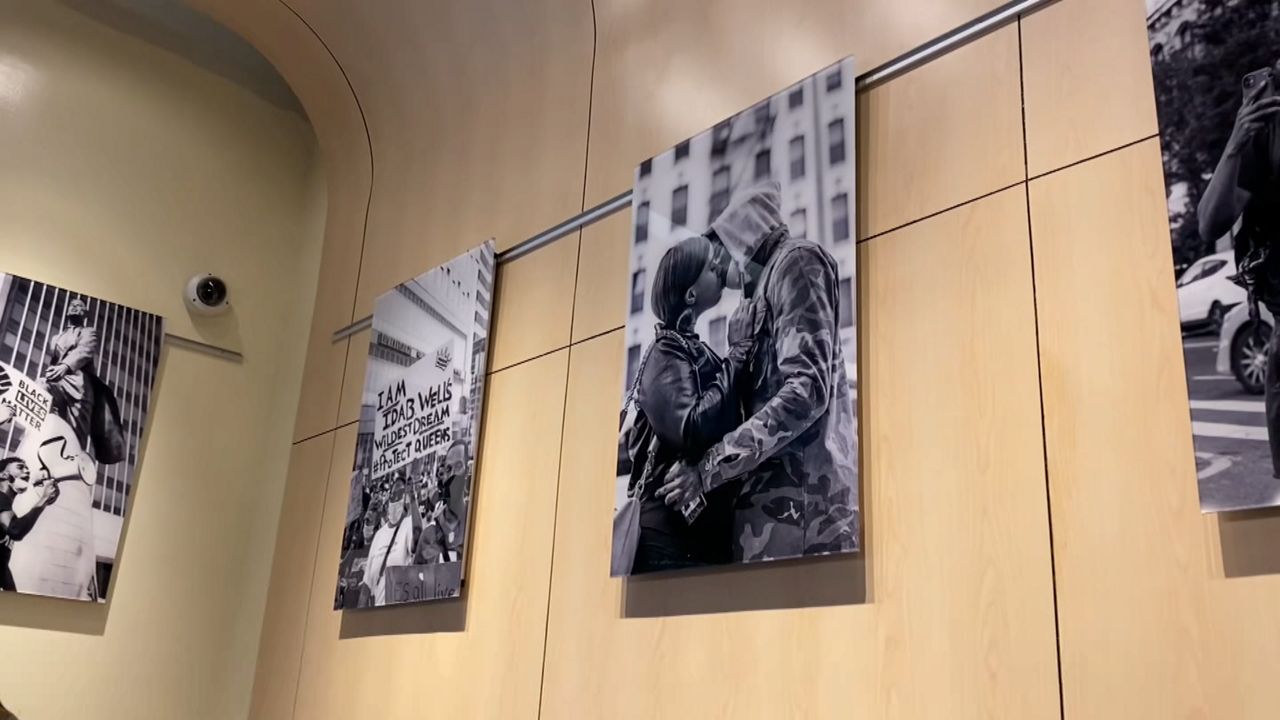 A few of the pieces in the show will feature QR codes for audio. "You get to hear the sound of the exact moment and get transported to that space," Luke said.
And that's ultimately what he says the collection should do — transport viewers and teach them a lil more about Harlem through its best feature, the people.
"Many times when people think of our community, they think of the struggle. We see people who are on the street, who are just going through it, and I intentionally wanted to capture the beauty," Luke said.