BRONX, N.Y. — An e-scooter pilot program is launching in the eastern Bronx on Wednesday.
Phase one of the program will cover neighborhoods including Wakefield, Williamsbridge, Co-op City and Morris Park.
Phase two will cover areas to the south including Parkchester, Soundview, and Throggs Neck.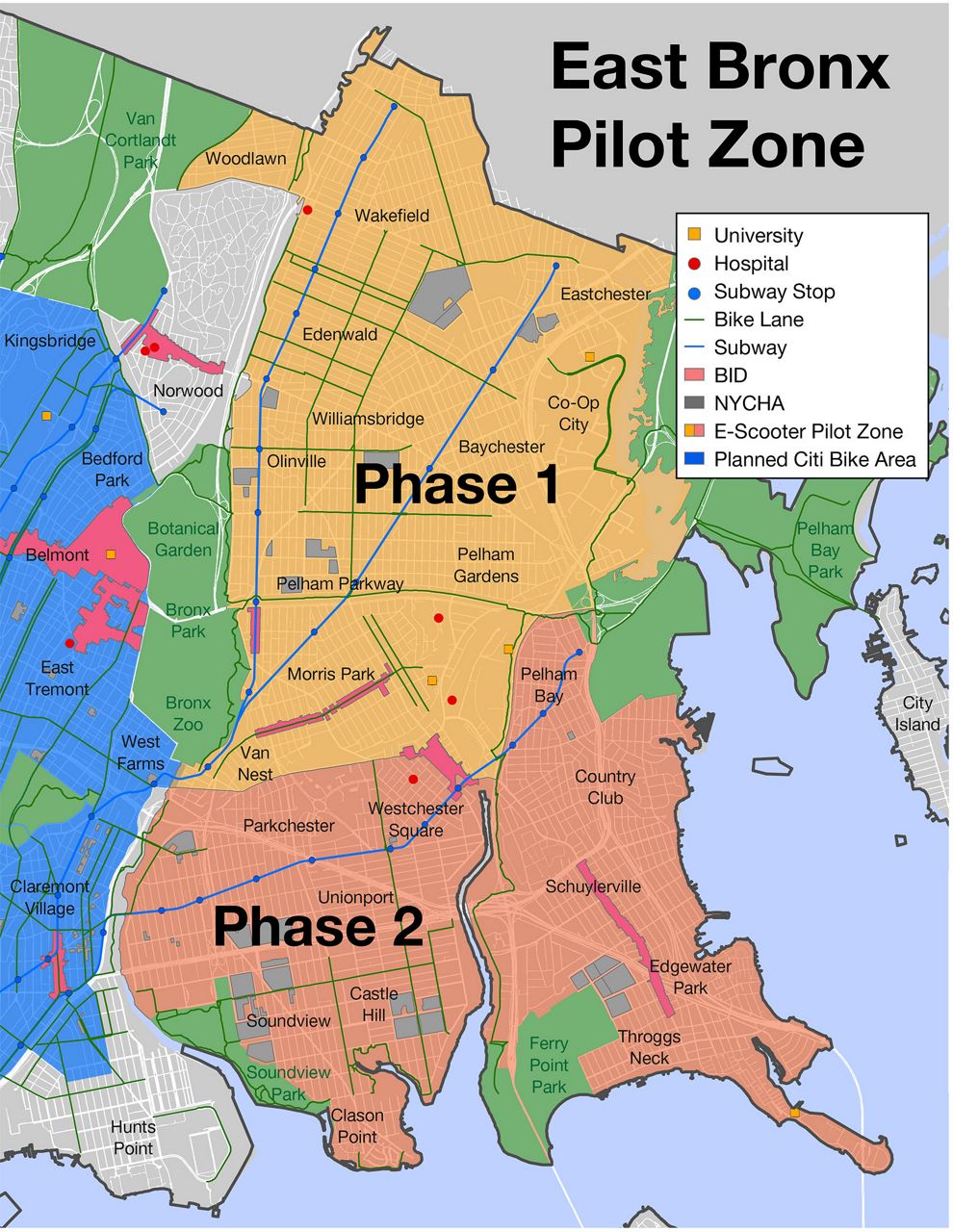 These areas are considered "transit deserts" where public transportation is scarce.
City Transportation Commissioner Hank Gutman and Bronx Councilman Fernando Cabrera are holding a news conference today where they will announce the three companies chosen for the program, along with pricing and accessibility.