A potent coastal storm barrels up the Eastern Seaboard, bringing gusty winds and a little snow to the city.

This system will spare New York City from major winter weather.
Rain will switch over to wet snow Tuesday morning and continue through the day, winding down in the evening. Most spots in the city can expect about an inch or less, mainly on grassy or elevated surfaces.
Temperatures should be warm enough to keep much from collecting on pavement, but heavier snow showers might be able to do it from time to time.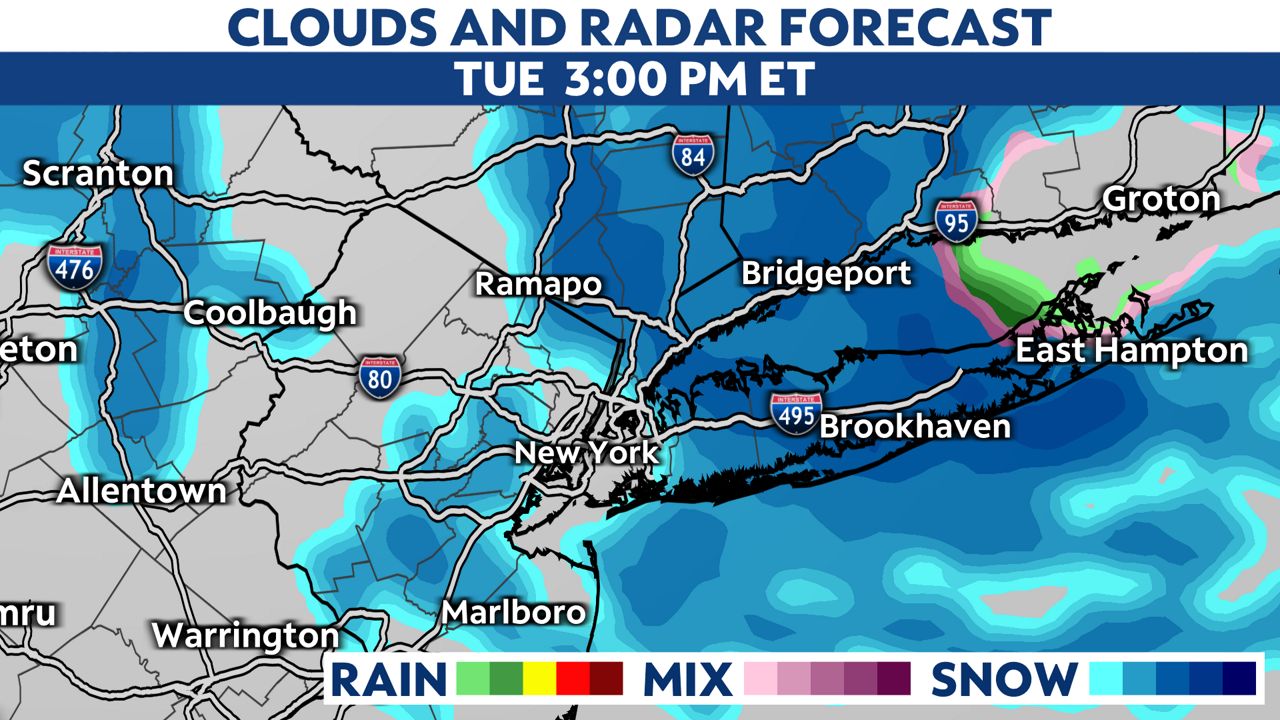 Precipitation aside, this storm will produce stiff winds, with gusts reaching between 30 to 40 mph. Higher gusts will be possible, especially farther east out on Long Island.
Even though precipitation will end by early Tuesday night, the winds will hang on straight into Wednesday.
Downed trees were already being reported across the five boroughs Tuesday morning. More damage and isolated power outages will be possible through Wednesday.
The Coastal Flood Advisory expired Tuesday morning, and further coastal issues are unlikely except for possibly minor impacts in the most vulnerable spots. Waves of 2 to 5 feet are expected in Long Island Sound and New York Harbor through Wednesday evening.
Our team of meteorologists dives deep into the science of weather and breaks down timely weather data and information. To view more weather and climate stories, check out our weather blogs section.