With February ending soon, can New Yorkers put away the snow shovels? History says, "not 'snow' fast."
This February, so far, has been a disappointment for snow lovers. The snowiest month of the year has only produced less than two inches in New York City.
Overall, for the season, we're close to average. The total snowfall this year stands at 17 inches. The average at this point in the winter is around 21 inches.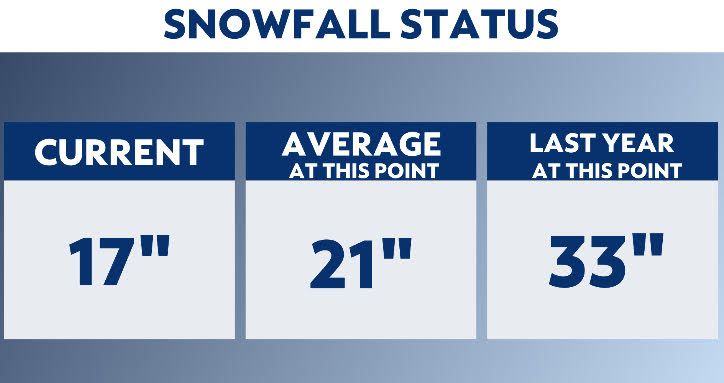 So with less than 30 days to go until the spring equinox, are we done with snow in the Big Apple?
The weather pattern says maybe, but the numbers say don't bet on it. The average snowfall for March is five inches and recently we've seen a snowy finish to winter. There's been over nine inches of snow in three of the past five Marches.
However, it's not too late to get hit with a big storm. The greatest March winter storm was way back in 1888 when the Blizzard of 1888 buried the city under 21 inches of snow from March 12 to March 14.
Our most recent March snowstorm was in 2018, when over eight inches of snow fell on the first day of spring.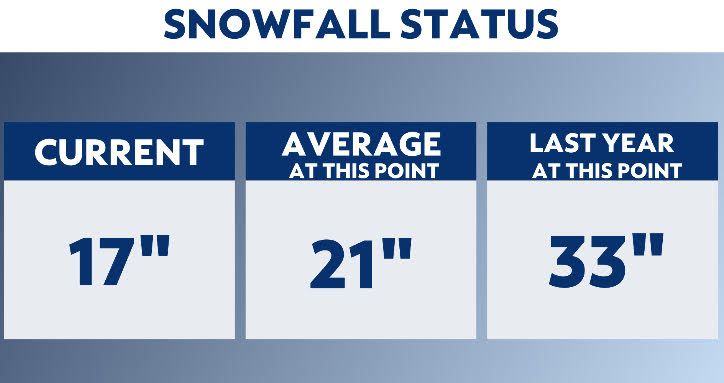 So, don't put away your snow gear yet. We're seeing hints of spring, but a winter storm could still surprise us.