The city on Wednesday morning launched a new ferry connecting the Lower East Side to Long Island City, Queens.
WHAT IS THE FERRY ROUTE?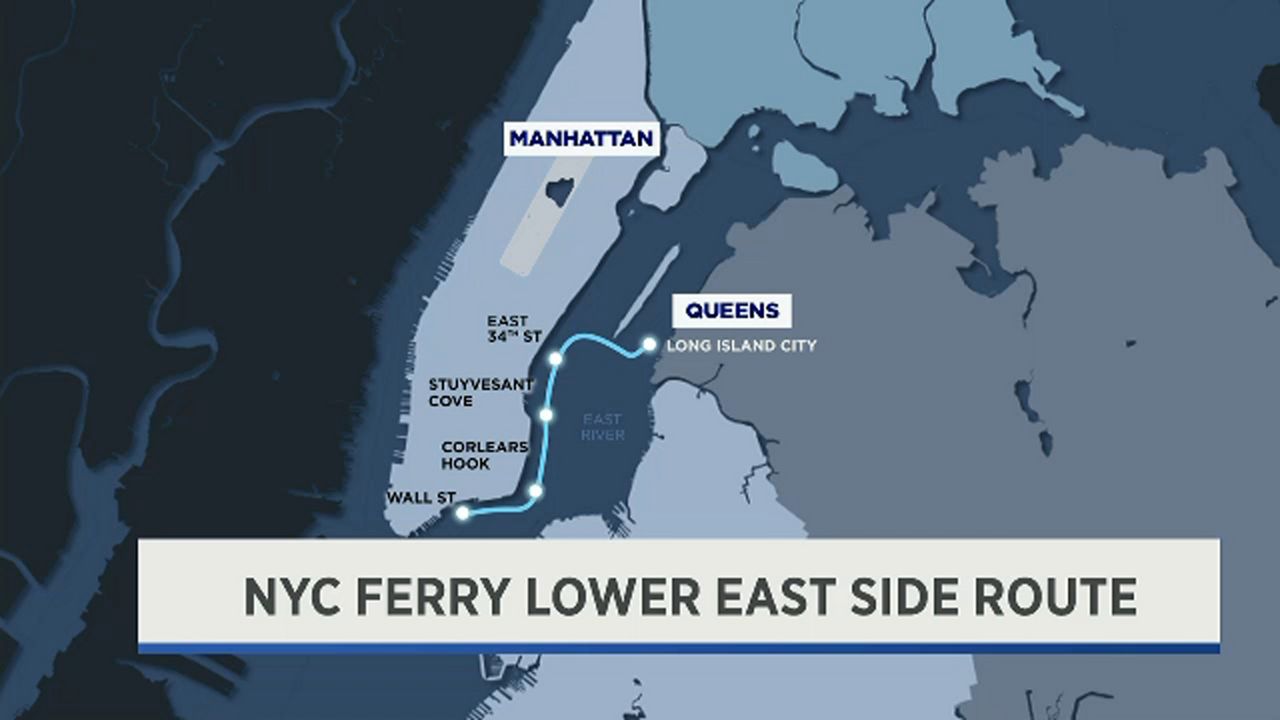 The new route travels between Pier 11 on Wall Street and Long Island City, with stops at Corlears Hook near Grand Street, Stuyvesant Cove near East 20th Street, and East 34th Street.
To check out the schedules, go to ferry.nyc
HOW LONG IS THE FERRY RIDE?

The newest NYC Ferry route made its maiden voyage, steaming along the East River between western Queens and Wall Street, in about 34 minutes. The route is slated to run every 25 minutes during peak hours.
"If you live along the water, usually getting somewhere means walking 10, 20 minutes to a subway," commuter Carl Bialk said.
WHAT IS THE FARE?
A ride costs $2.75, the same as a bus or subway trip. But you cannot transfer for free to the transit system, and MetroCards are not accepted on the boats. A monthly pass goes for $121.
Children under 3 feet, 8 inches tall can ride for free.
It costs $3.75 for a one-way trip with a bike, and $141 for a monthly pass if riding with a bike.
IS THIS THE FINAL NYC FERRY ROUTE?
It is the last of six routes that have been rolled in the last 16 months, but the city plans to conduct a study to determine whether it's worth expanding ferry service. Mayor Bill de Blasio plans to have an announcement on that out by the end of the year.
The mayor says NYC Ferry has since its launch carried about six million people, which is about what the subway system carries in a busy weekday.
RELATED COVERAGE