For what is believed to be the first time in U.S. history, two openly gay candidates are competing in a general election for Congress.
Democrat Robert Zimmerman and Republican George Santos are squaring off in New York's 3rd district, which stretches along the north shore of Long Island from Queens to Oyster Bay in Nassau County.
Zimmerman, a communications specialist and member of the DNC, said he could not have fathomed a day like this when he was growing up, working as a congressional intern.
"I never really quite imagined we would have a member of the LGBTQ+ community representing our congressional district in Washington. Never dreamed it might be me," Zimmerman said.
Santos, an investor who made an unsuccessful bid for Congress two years ago, said coming out "wasn't easy."
"I also know what it is to come out as a conservative in NYC — that was even harder. I could have come out gay a dozen times over that," he said.
The 3rd district is an open seat. The current congressman, Democrat Tom Suozzi, launched a failed bid for governor instead.
The newly drawn district voted for Joe Biden by roughly 8 percentage points two years ago, according to data from The New York Times. However, prominent election prognosticators, including the Cook Political Report, rank the race a toss-up.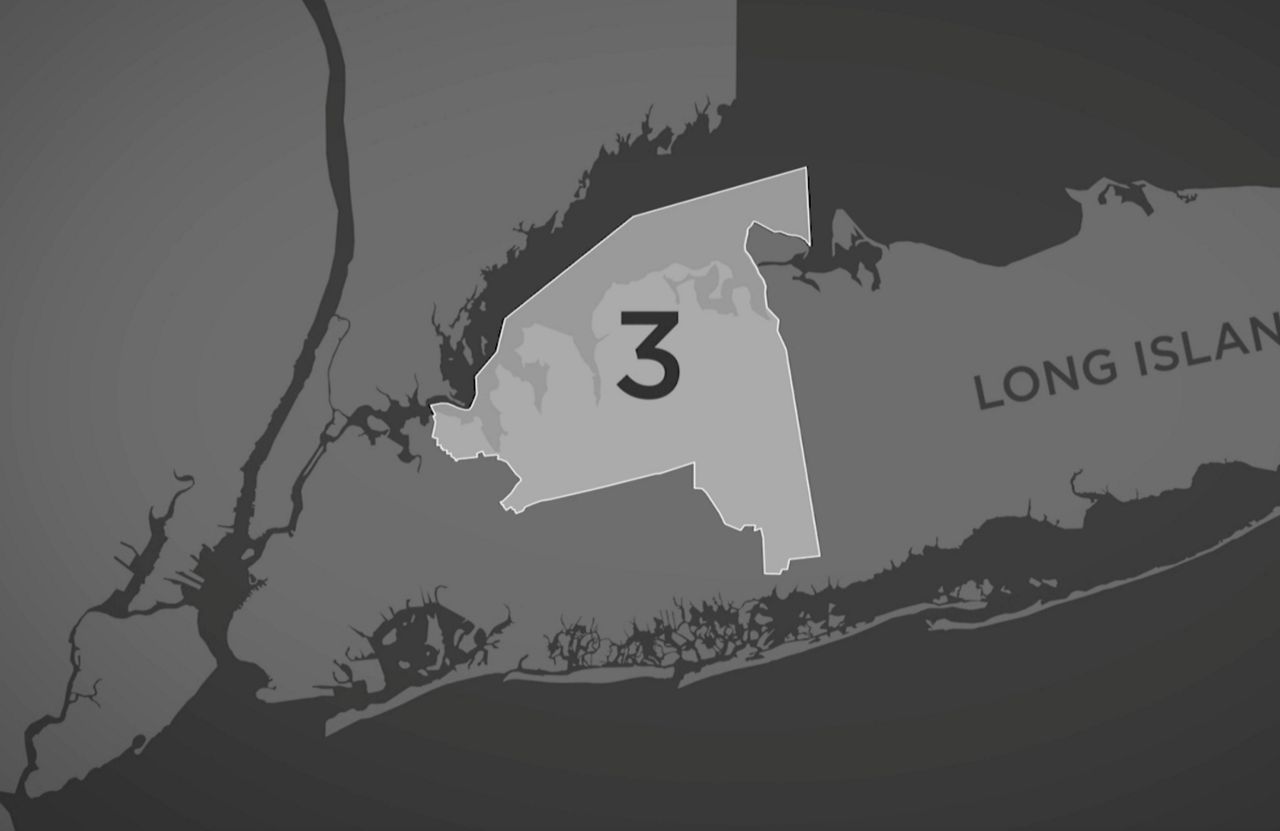 Santos lists securing funding to improve the area's electric grid among his top priorities. He argues that Zimmerman will be little more than a rubber stamp for the Biden administration.
Santos is hitting Democrats over high prices, and recently campaigned at a locally owned gym in Mineola to underscore his argument.
"Anything outside of crime, inflation, and the cost of energy this cycle is a distraction from what's really hurting Americans," Santos said in an interview.
Noah Siegel, who owns Siege Athletics in Mineola, noted his business was hit hard by the pandemic. He said he thinks Santos will stand up for the little guy.
"We really had to start our whole business over, we had to change the direction where the business is going, because it's a new world," Siegel said.
Zimmerman says addressing affordability is very important, and argues more must be done to rein in prescription drug prices. He says the full federal deduction for state and local taxes must be restored.
Zimmerman labels his opponent "extreme," noting that Santos supported Florida's so-called 'Don't Say Gay' legislation, and that Santos has said he was at the White House rally on Jan. 6 of last year.
In an interview with Lara Trump, Santos said Trump was at his "full awesomeness that day."
"Everything I believe in is on the line," Zimmerman said in an interview. "Our democracy… reproductive rights for women, our rights and freedom in the LGBTQ+ community, standing up for gun safety laws, which is the moral test of our time."
Zimmerman also criticizes Santos over abortion rights.
Asked about a proposed federal law banning abortions after 15 weeks of pregnancy, Santos said he would not vote for the legislation.
"I think the Supreme Court did the right thing giving the issue back to the states, where the people have more power," he said.
Abortion is just one of many issues the winner of this history-making race could be voting on next year after residents here make their pick next week.