Guy Molinari, a former congressman and Staten Island borough president, was laid to rest Saturday, as friends and family remembered the man synonymous with the borough for decades.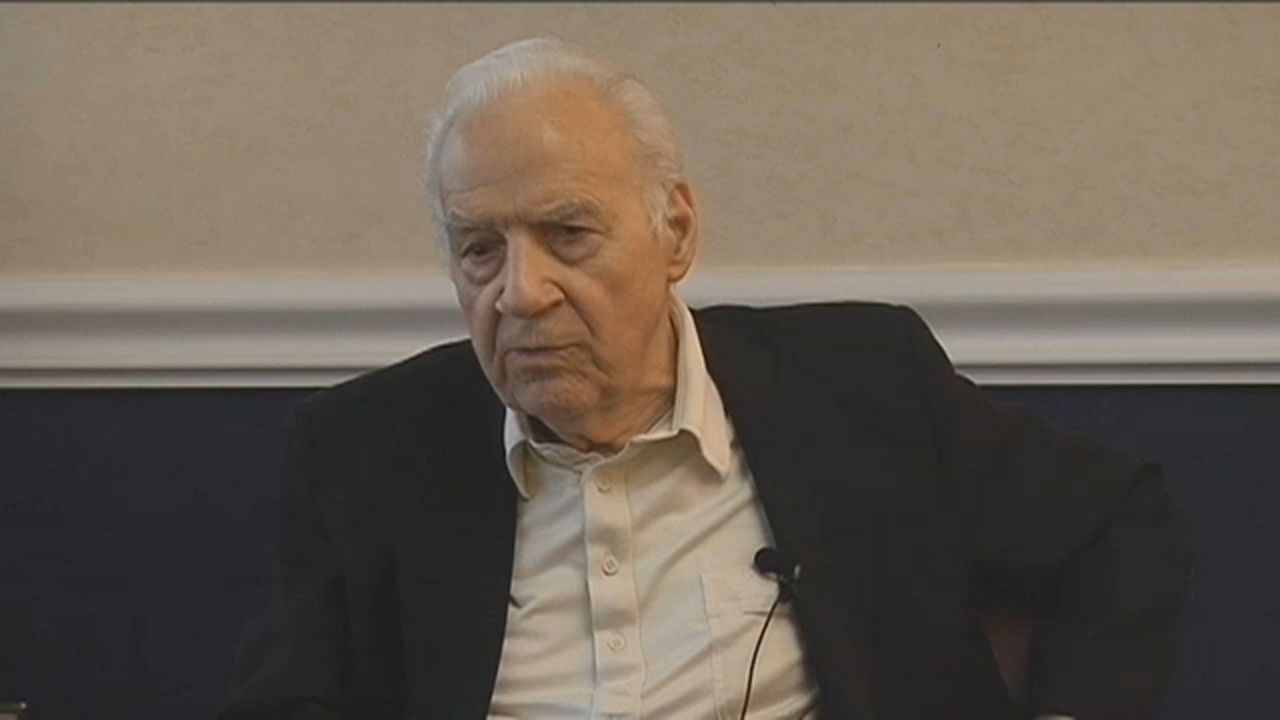 "He was a real tough cookie, you always knew where he stood, you always knew what his position was, and he was as honest as the day is long," former mayor Rudy Giuliani said. "My staunchest ally, my greatest defender. Couple of times we were on the different side of a political issue or a candidate, but he was always just — it was much easier to be with him than to be against him."
Loved ones gathered at Our Lady Queen of Peace Roman Catholic Church in New Dorp to honor a man called a politician for the people.
Molinari, whose health had declined in recent years, died Wednesday at the age of 89.
Former New York Rep. Michael Grimm and former Staten Island Borough President James Molinaro were among the political heavyweights who attended the funeral services. Dozens of people credit Molinari for launching their political careers.
"We all have a lot of reasons to be grateful for what he did. All of us," Molinaro said. "I know I did because I would have never been borough president."
"Guy was a great man, a very caring, sharing person, someone who will be missed," one man said outside the church. "His legacy cannot be retired. He was one in a million, a political genius."
"There's really so many memories that so many of us have in the Republican Party, here in the Staten Island Republican family," another man said. "Guy really was a larger-than-life personality. He did so much for the people of Staten Island, and, again, for the Staten Island Republican Party. We're really going to miss him."
While he was known for being tough, Molinari's kindness and lightheartedness were remembered as well, including a time when he prank called former City Councilman Fred Cerulllo, posing as an angry constituent.
"This person started laughing," Cerulllo said. "It was Guy doing a fake voice and he said, 'Freddy, you're doing a great job.'"
A Korean War veteran with the Marines, he served as a state Assemblyman, a congressman, and Staten Island's borough president. He won ten straight elections, and was a Republican power broker for decades. His influence stretched even to the White House when Ronald Reagan and George H. W. Bush was president.
Molinari also groomed candidates, including his daughter, Susan, who replaced him in Congress, her successor, Vito Fossella, and Grimm.
Molinari was the first New York City politician to endorse Giuliani for mayor, backing him in 1988, and then for Giuliani's successful 1993 campaign — a victory that Staten Island helped deliver. That win and alliance gave Molinari and his beloved borough outsized influence in City Hall and helped lead to the closing of the Fresh Kills Landfill, but Molinari also feuded with Giuliani and other fellow Republicans.
Molinari drew scorn in 1994, for calling Family Court Judge Karen Burstein unfit to be state attorney general because she was gay.
Molinari was pugnacious until the end. Speaking of his memoir, which he titled "A Life of Service," he said, "I don't care who reads it, as long as it's all written down someplace."
Molinari is being buried with military honors at Moravian Cemetery.