NEW YORK — It's arguably the most iconic logo of all time: I ❤️ NY.
The logo was created by legendary graphic designer Milton Glaser — on scrap paper in the back of a cab in the late 1970s — for a New York state tourism campaign. School of Visual Arts 3D Design Chair Kevin O'Callaghan studied under Glaser and actually held that piece of paper.

---
What You Need To Know
Milton Glaser was a graphic design legend who created the I ❤️ NY logo


He passed away in 2020 on his 91st birthday


He also created logos for DC Comics and Brooklyn Brewery


Glaser was a co-founder of New York Magazine
---
"I saw 'I Heart New York,' and then my hands started to do this, because I knew I was holding the holy grail, really the holy grail of graphic design," said O'Callaghan, who considered Glaser a mentor and worked with him on a variety of projects.

An image of that very important piece of paper is part of an exhibition at the School of Visual Arts Gramercy Gallery on East 23rd Street called "SVA❤️Milton: The Legacy of Milton Glaser." The Bronx native was a longtime faculty member and onetime acting chair of the board at the school. He died in 2020 on his 91st birthday.
"This exhibition is about a man who changed the direction of graphic design," O'Callaghan said.

The exhibition highlights just some of the thousands of items in Glaser's archive at SVA. There are album covers, book and magazine covers, activism art and posters. Visitors can also see the instantly-recognizable brand logos for everything from DC Comics to Brooklyn Brewery, not to mention his 26 works that were part of SVA's famous subway poster campaign.

"You've probably interacted with Milton Glaser's work in one way or another, no matter who you are, if you live in New York City," said Beth Kleber, director of the archives at SVA.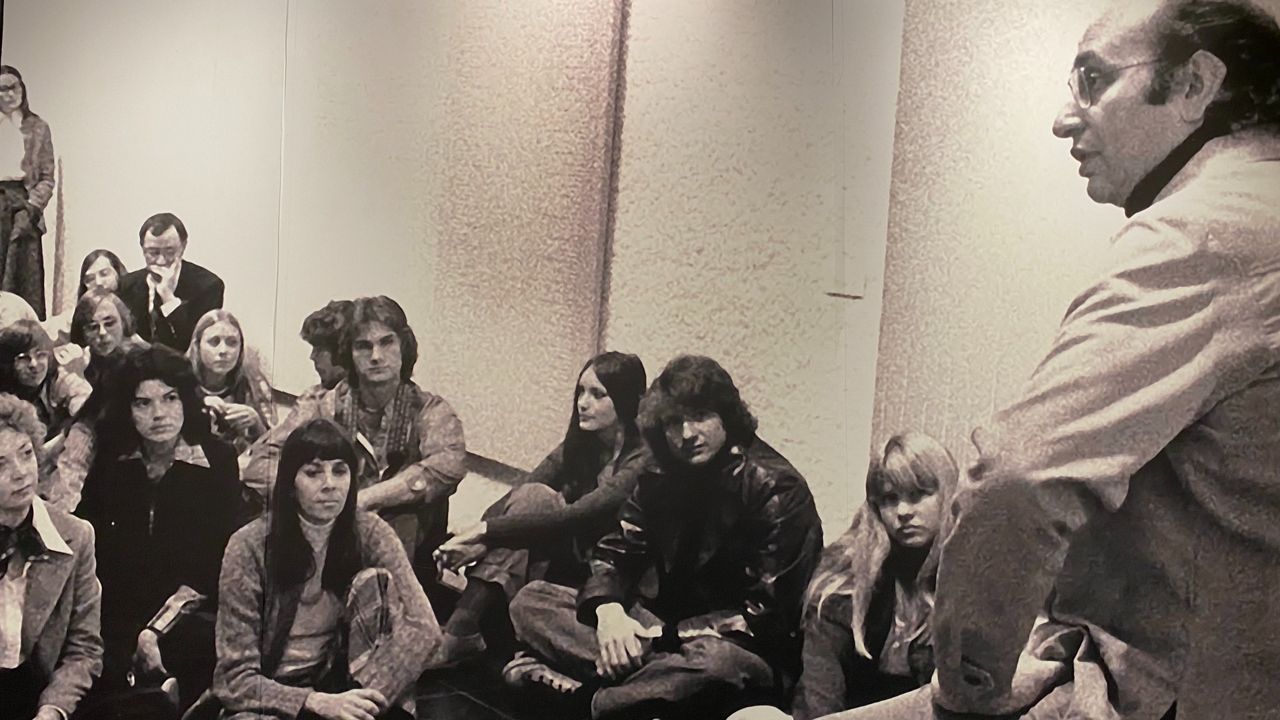 Glaser was also a co-founder of New York Magazine. The exhibit shows the process behind Glaser's work, not to mention the space he worked in.

"The students really want to learn about how the greats thought, you know, how did they get from point A to point B, and that's what this show is kind of about," O'Callaghan said.

The show will be on display through Jan. 15, except for a week during the holidays. Advanced registration, proof of vaccination and masks are required for entry.