"Good morning, Helga." That's how comedian Suzette Simon greets her wigs inside her Chelsea apartment.
Wigs are a big part of Simon's routine since losing her hair to chemotherapy — her comedy routine. "It's less a wig and more like a Chewbacca toupee," she jokes.

Simon has been using humor to raise awareness about breast cancer since she was diagnosed with the disease in January 2020. She posts on social media, chronicling everything from chemotherapy to her double mastectomy during the pandemic.
She uses the handle @strongblkboobs to raise awareness about health disparities for Black women, who are more likely to die from breast cancer than white women.

Simon lost her mom to breast cancer, but remains full of optimism. "I went through it with my mom, so I'm all cried out, so it's done. I want people to know there is so much hope when it comes to cancer," she says.

Last year, as NY1 followed Simon on her way to chemotherapy, she stopped and had her remaining hair shaved. And she did it in a Super Girl costume.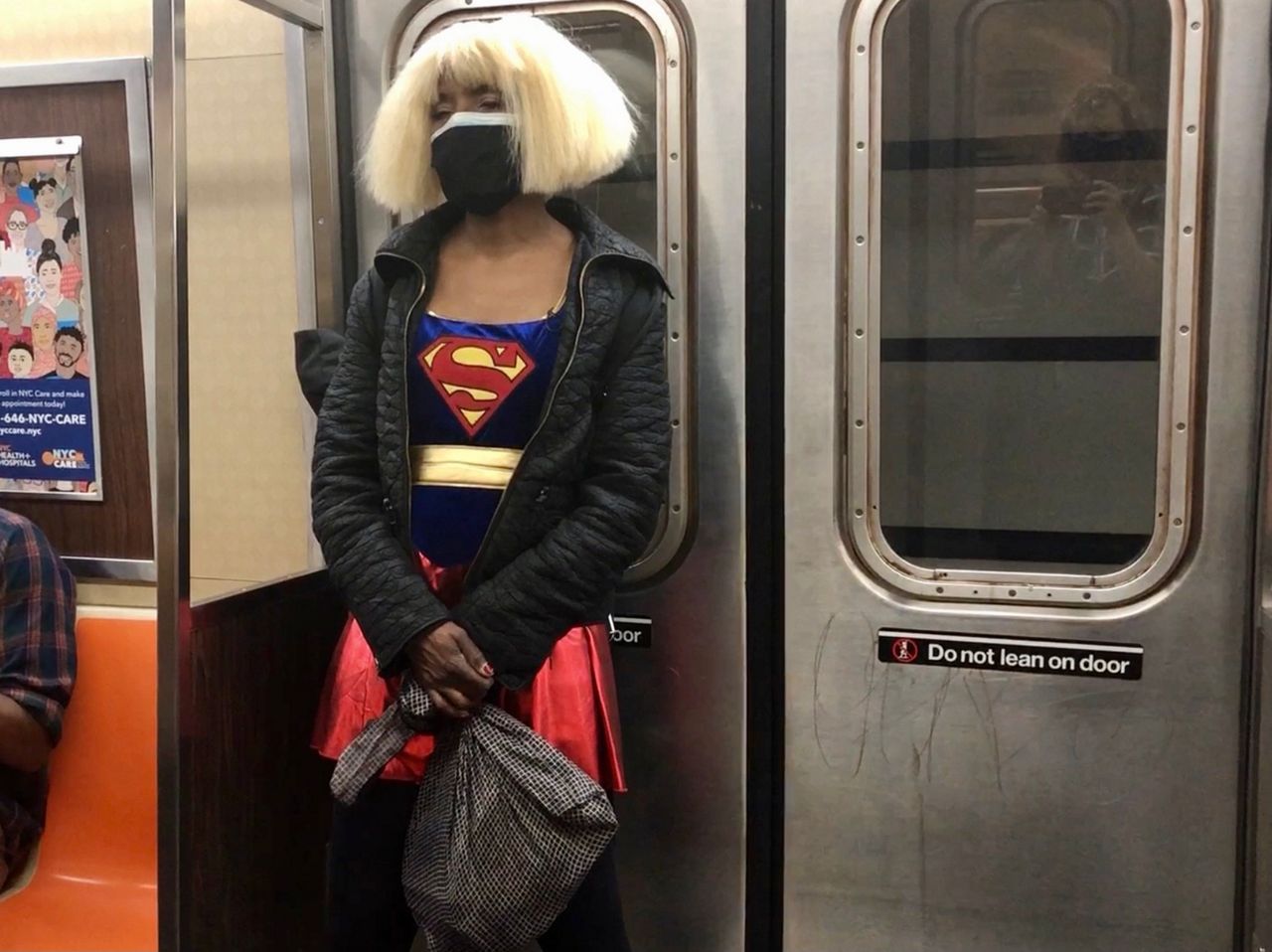 Now one year later, Simon is recovering from reconstructive surgery. And even though some days the medicine and treatments are completely debilitating, she pushes through and finds reason to smile.

"I named them Venus and Serena. Serena is the one that had cancer," jokes Simon, referring to her reconstructed breasts.
Simon believes in the power of laughter. In 2007, she founded the non-profit NY Laughs to stage free, outdoor shows around the city. In August, NY Laughs had its first event at Lincoln Center, a major milestone and a moment for reflection.
"My mom left the hospital cancer-free, and within five years, she was dead. I'm sort of living my life day to day, that I already have one year down and four to go, and what is it you really want to do if you know you have four more years of life," she says. "I want to leave this city a better place. And I think that's what fuels my passion about NY Laughs, because we've seen during the pandemic how important laughter is, and it brings communities together. And I want it to last a long time."
Simon will perform at Memorial Sloan Kettering on Oct. 28 to raise awareness about breast cancer. She's still working on the titles.
She shared a few ideas with us. "Boobs! The Non-Musical, Musical," "No Country for Old Boobs," "Of Mice and Boobs," "Boobs of Green Gable" and "Rosemary's Booby," says Simon in between bouts of laughter.