From outside, one Staten Island home looks like an ordinary garage.
But everything inside reminds Callie and Victoria Estreicher of FDNY Lieutenant Richard Richard Estreicher, or, as they called him – dad.
Their father died of a 9/11-related cancer almost two years ago.
"He was the kind of guy, who would drop everything to be there for you," said Victoria.
---
What You Need To Know
Sisters from Staten Island are honoring their dad who died of a 9/11-related illness in 2019


They launched the Live Rich Foundation to provide help to 9/11 first responders


So far, they've raised about $20,000 for the foundation
---
Now, it's their turn to be there for others. The sisters started the Live Rich Foundation last August to provide 9/11 first responders with support and early detection health care.
"I think he'd be happy to see what he'd always call 'his two girls' working together," said Callie.
Victoria was 4 years old and Callie was 7 years old on 9/11.
They remember their dad spending months at the World Trade Center following the attacks.
In late September 2019, he was given a crushing diagnosis of stage 4 pancreatic cancer. The former Marine had a short fight before he died on Veterans Day, just two days shy of what would've been his 60th birthday.
"You know we throw around this term never to forget but a lot of the time these guys are forgotten, and it was reliving the memory all over again," said Victoria.
"I just feel like me and my dad — he was my best friend. I would call him every single day," said Callie. "Everyone knew how great of a dad he was, he literally did everything for me, and it's sad too because I feel like we're really similar, so a lot of times the way I'm feeling and thinking would be easier to talk to him."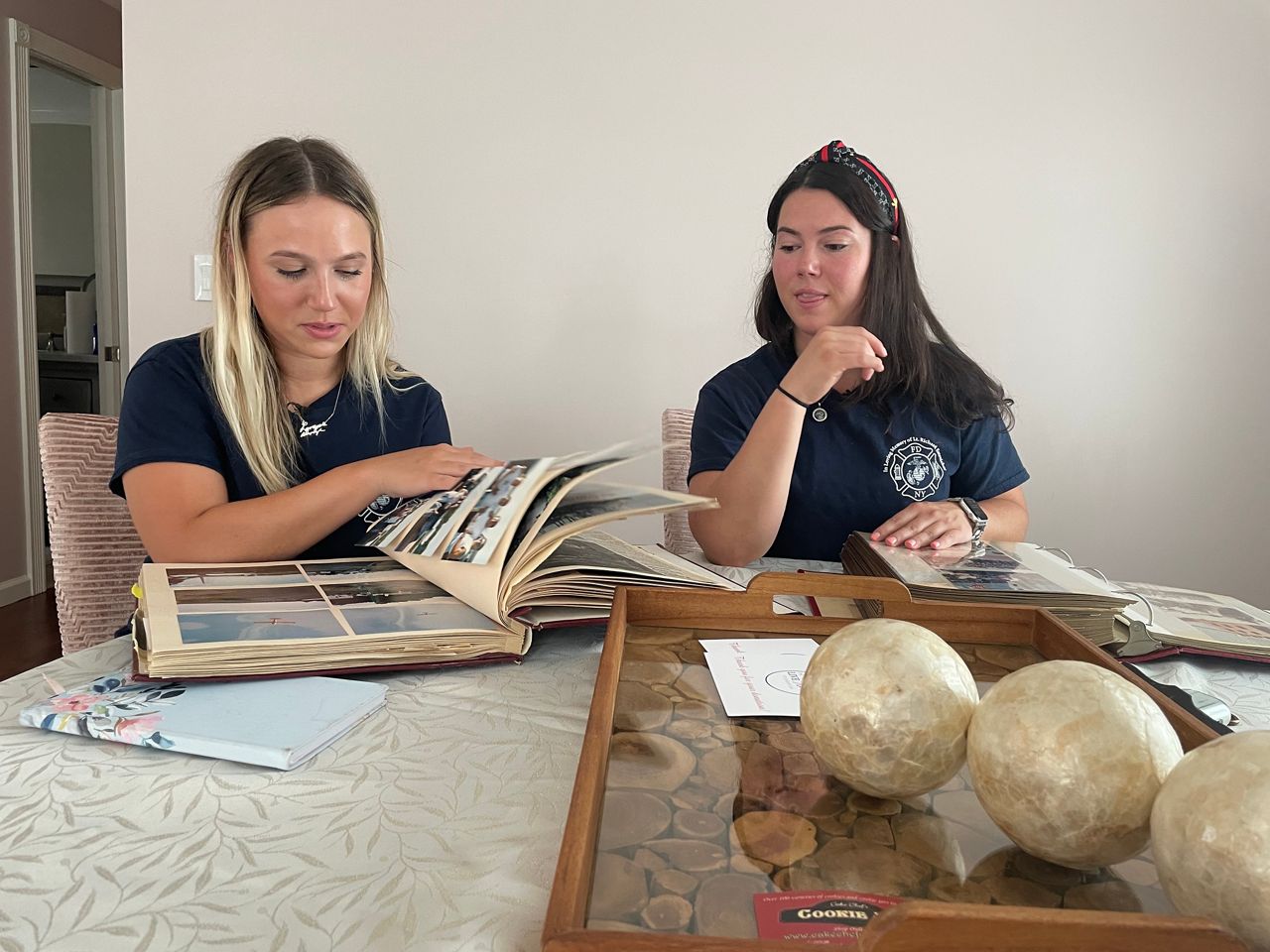 So far, they say their foundation has raised more than $20,000 dollars and has provided testing for 15 people. They describe their father as a true "girl dad" who never missed a cheerleading game or dance class. As they got older, he never missed a beat either.
"I asked him once, 'oh, me and my friends are going down the shore. Can you drive us?' And he had plans and I said, 'oh, no big deal,' and an hour later he said, 'oh, I canceled them to drive you.' Like who takes their 25-year-old kid down the shore to get drunk?! It's just really funny," said Callie.
"We just want a hug from our dad. There's nothing like a hug from your dad," said Victoria.
While nothing will bring Lieutenant Estreicher back, the girls find comfort in helping other 9/11 families.
It's a way to honor their hero, by giving back to other heroes who need it most.