New York City restaurants are in critical condition after having to significantly reduce operations in the pandemic. And because they often operate on tight margins, there are growing fears many establishments will have to close their doors for good.
Various estimates suggest that one-third to half of city restaurants that existed prior to the pandemic could permanently close in the next six months, according to a report released Thursday by New York State Comptroller Thomas DiNapoli.
Irene Siderakis is one of them. She says her restaurant, Kellogg's Diner, is hanging on by a thread due to the pandemic. The Williamsburg staple dates back to 1928.
"25% is not cutting it. They know, they know that can't happen. It just can't," Siderakis said
But it's not just the industry that will suffer. Restaurants are the lifeblood of the city, and critical to its economy.
According to the report, restaurants in Manhattan's central business districts attract millions of visitors who spend $46 billion annually. Behind lodging, the industry is the second largest component of tourism spending.
"Restaurants are one of the keys that make New York City a world-class metropolis," the report said. "Restaurants are essential to defining what New York City and its neighborhoods are, from a tourist and international business destination to the City's rich cultural identity and immigrant communities. These businesses are a vital element that helps draw concentrations of retail and arts and entertainment to thrive in the City, and imbue neighborhoods with character and individuality. They also provide a launching pad for entrepreneurs and immigrants looking to achieve the promise that New York offers."

Siderakis was not surprised to learn about the report.
"And it's not only me. It's my workers, the families behind them and the employees behind them. What's happening to our city?" she said.
Siderakis is also no stranger to overcoming hardship. Her husband Chris bought the diner back in 2013 but died suddenly five years later.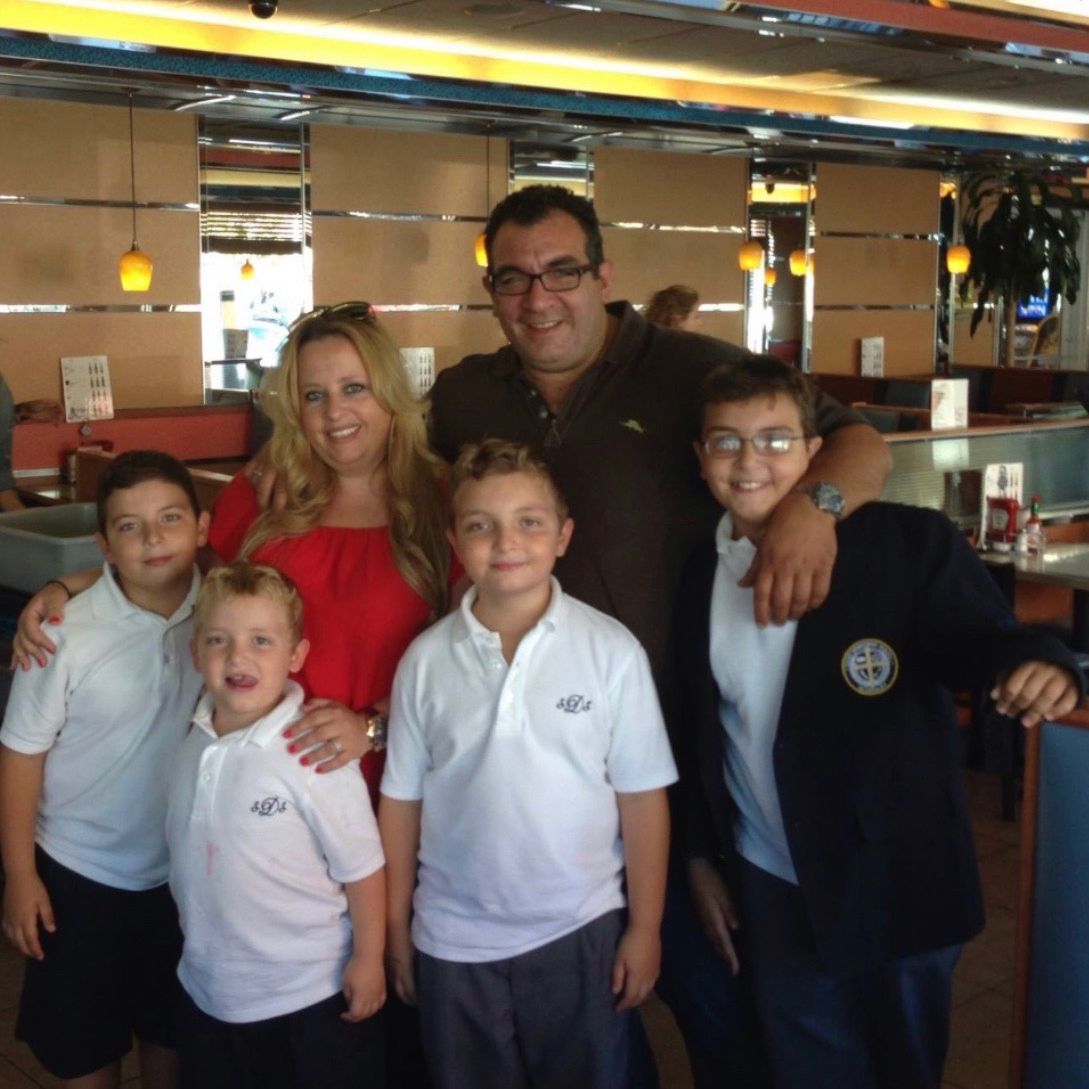 At the time, she was a stay-at-home mom with no restaurant experience, but she persevered. She even caught COVID and recovered, but she says regulations and restrictions are making it impossible to keep the diner afloat.
"If Chris' death didn't kill me and COVID didn't kill me, this is gonna kill me, these closures are gonna kill me," she said.
Last year, the city's restaurant industry consisted of 23,650 establishments responsible for 317,800 jobs and $10.7 billion in total wages paid citywide, according to DiNapoli's office. It delivered nearly $27 billion in taxable sales.
In August 2020, restaurant employment was at 55 percent of its level in February before the pandemic hit.
More than 60 percent of restaurant workers living in the city were immigrants in 2018. Hispanics accounted for 44 percent of restaurant workers living in the city, and Asians made up 20 percent.
In order to survive, the industry is calling for opportunities to expand operations.
"It's important that the state and city continue to be creative and bolster the industry. The city's decision to extend outdoor dining year-round to help keep restaurants afloat is a step in the right direction along with opening for indoor dining," said DiNapoli.
Indoor dining in the city resumed Wednesday for the first time in more than six months. But due to safety measures aimed at reducing the spread of coronavirus, restaurants must abide by a 25 percent capacity rule, which owners say is not sustainable.
"While we are appreciative of the government actions taken so far to support our restaurant community and the hundreds of thousands of people it employs, many more polices must be enacted by all levels of government to help save these small businesses and our economy," Andrew Rigie, executive director of the NYC Hospitality Alliance, said in a press release.
Siderakis just hopes political leaders will hear her plea as she continues to support her four boys.
"We have nothing if I don't make this work. This has to work. A better plan has to go out. This can't be happening. Someone has to help fast," she said.
Capacity could be bumped to 50 percent when the state reevaluates conditions on Nov. 1. Health officials consider indoor dining to be a risky activity. According to a recent CDC report, adults with coronavirus were twice as likely to have dined in restaurants as those who tested negative.