With Halloween just days away, you may be trying to plan a ghoulish night out. Here are some bars you can certainly sink your fangs into:
House of Wax, Downtown Brooklyn
Double, double toil and trouble — they may not be a cauldron, but the bartenders at House of Wax in Downtown Brooklyn are certainly brewing up some spooky cocktails.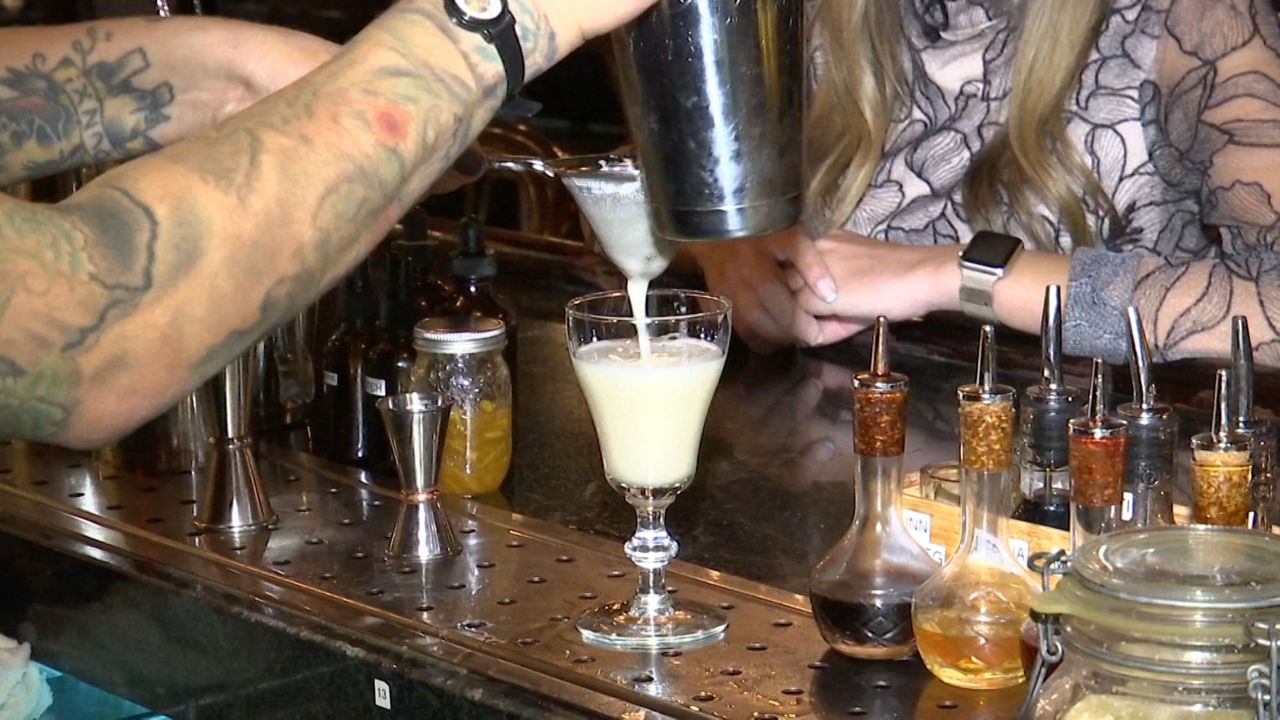 "There's definitely some spooky stuff in there here and it's creepy and it's weird, but then our menu is great," Keri Smith said.
Smith mixes the spirits at the bar, which features an eerie collection of antique wax figures.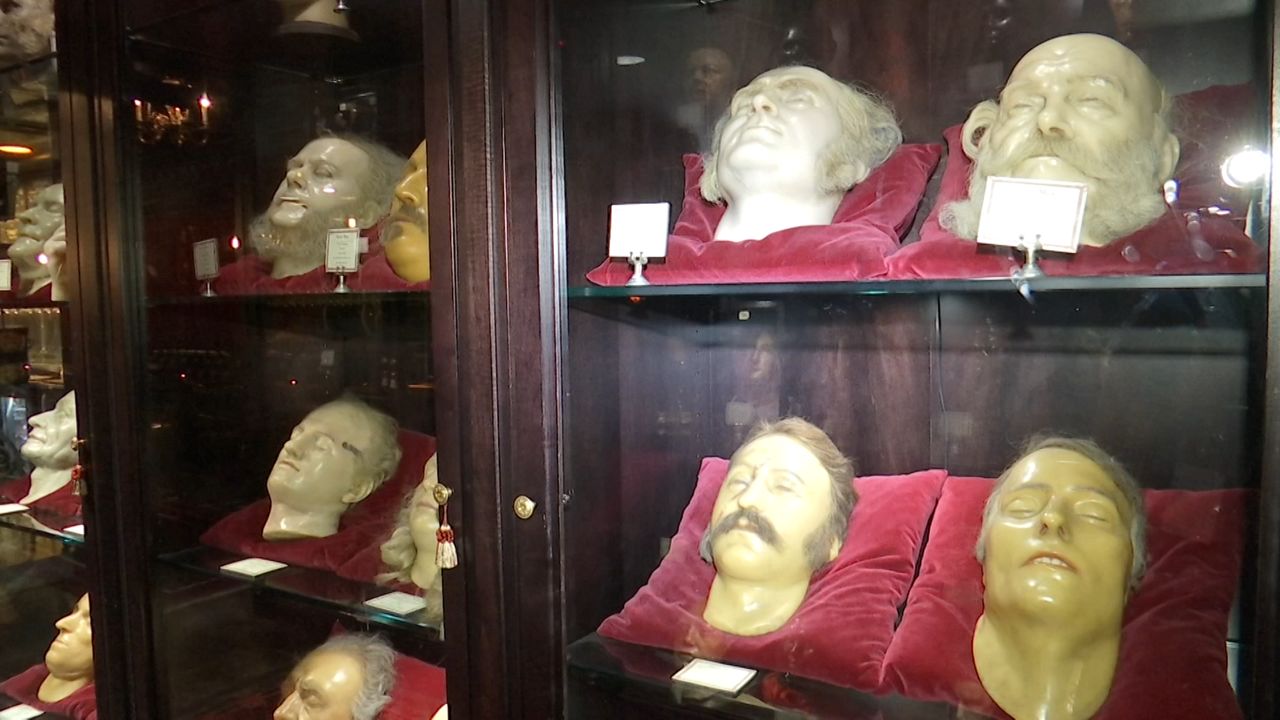 The bar is also connected to the Alamo draft house movie theater, which shows scary movies leading up to Halloween.
"It's a very good spot all the time, but I think specifically for October," Smith said. "It's kind of fun and thematic and I think it's much less stressful than a haunted hayride."
And the cocktails are to die for, such as the "Butcher of Hanover," for which there is also a wax figure in the back of the bar. Some of the ingredients? Fernet, a little bit of lemon juice and sweet vermouth, and a fresh mint spring to balance out the fernet. And it's actually topped with beer.
Beetle House, East Village
So maybe spooky wax figures aren't your thing. That's ok! You can still get your Halloween fix. Our next stop is a Tim Burton-themed restaurant and bar.
The motto at Beetle House in the East Village is "Every Day is Halloween." Featuring donated decor from Tim Burton fans, it's an homage to movies like "Beetlejuice," "The Nightmare Before Christmas," and others.
"It's the perfect place for anyone that's into anything horror-related, monster-related, Halloween-related," customer Anthony Duke Claus said. "This is the place to be."
And the drinks are Halloween-approved, like the orange and green "This is Halloween," or the sugary-sweet "Fish Bowl," that is topped with Swedish Fish.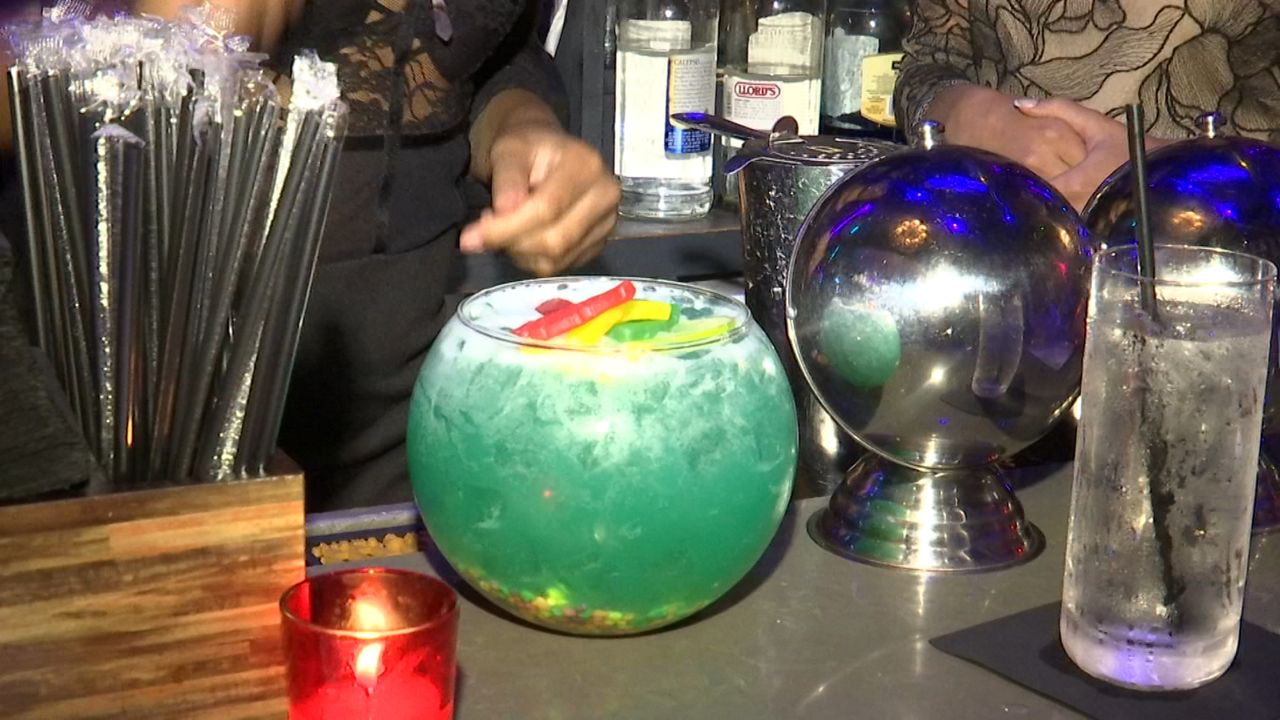 The food by Chef Felix Castro is spooktacular, too, such as the Gothic Sea Roll, which he says is a squid ink brioche that gives the dish a dark, grim look.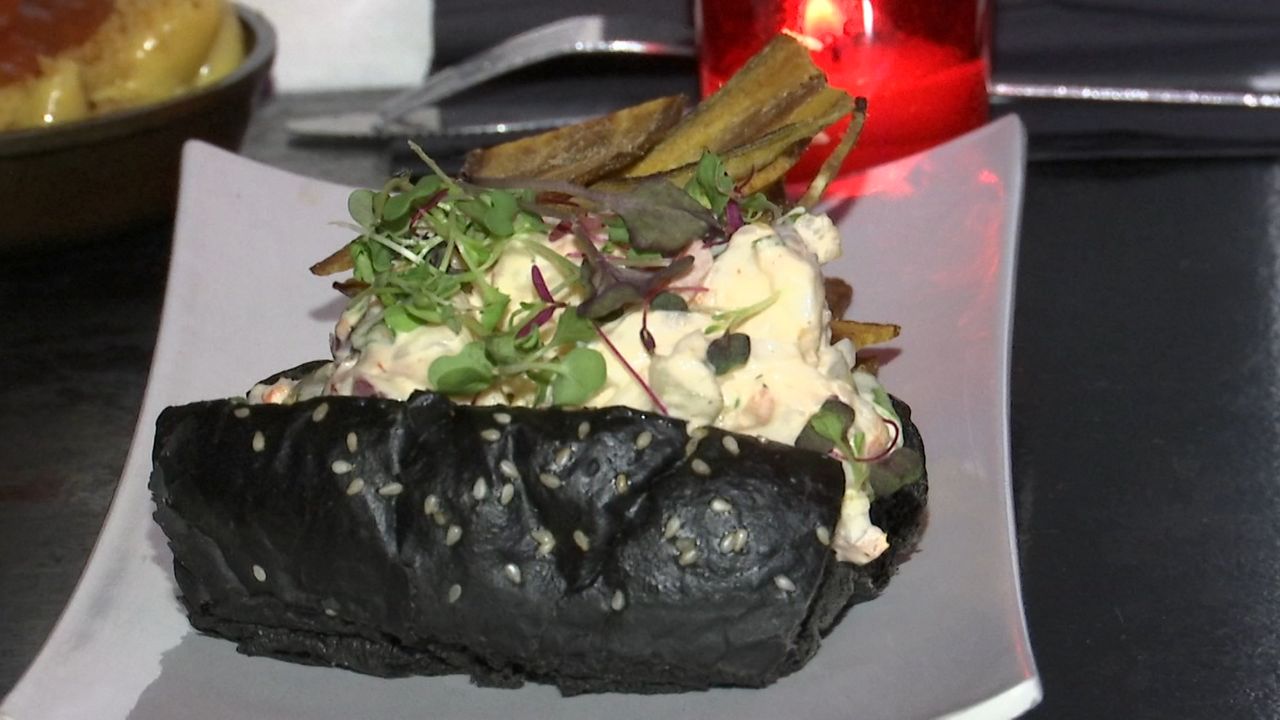 Both bars are open year-round, so even if it's not Halloween you can always trick or treat yourself.