It's more expensive to park in Brooklyn now and those price hikes are coming to the rest of the city in the coming months.
Take a look at the prices in the graphic below.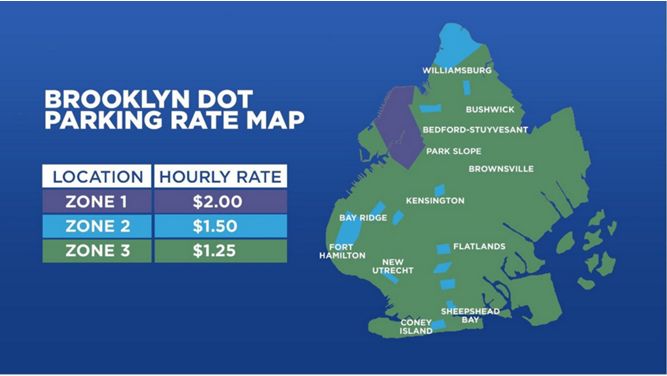 Parking in the green area goes up a quarter to $1.25 an hour.
Parking in the light blue areas increases 50 cents to $1.50 an hour.
The cost to park in the purple zone goes up $1 to $2 an hour.
"I mean, here in Park Slope, it's like, I think, I think they'll take any kind of parking because it's impossible to park here," said one person in Brooklyn. "So the $2, I think most people are going to brush is off."
"It sucks because there's no parking as it is already, and it makes it harder for the workers, and that's another bill," said another.
The increase will be rolling out in other boroughs in the coming months.
It will start on October 1 in Manhattan, November 1 in Queens, and December 3 in the Bronx and on Staten Island.