NEW YORK — Less than 24 hours after Ahmed Almulaiki was murdered outside the East Harlem bodega where he worked, community members started to build a small memorial in his honor on the sidewalk outside the deli.
---
What You Need To Know
Five people, including Brooklyn Borough President Eric Adams, each offered up $1,000 reward for information that leads to an arrest for the murder of 34-year-old Ahmed Almulaiki


According to the NYPD, Almulaiki and his cousin were wounded with a knife while working at the K & G Gourmet Deli after they got into a verbal argument that turned physical confrontation with an irate customer


Almulaiki, a husband and father of a pre-teen girl, died from his injuries. His cousin is expected to make a full recovery.


Police say that they believe the man who allegedly attacked them is a frequent customer from the neighborhood
---
According to the NYPD, Almulaiki died from the injuries he sustained after he was stabbed outside the K & G Gourmet Deli on 2nd Avenue on Tuesday night.
Investigators said the 34-year-old was working with his cousin in the deli when they got into an altercation with a customer. Police sources told NY1 that the disagreement started over just 50 cents, but then turned physical outside the deli.
"They were confronted by a frequent disorderly customer," NYPD Chief of Detectives James Essig said. "This man demanded store credit. When he was denied that credit, he threatened to shoot the workers."
The NYPD on Wednesday afternoon distributed images taken from surveillance video that they said shows what the alleged perpetrator looks like: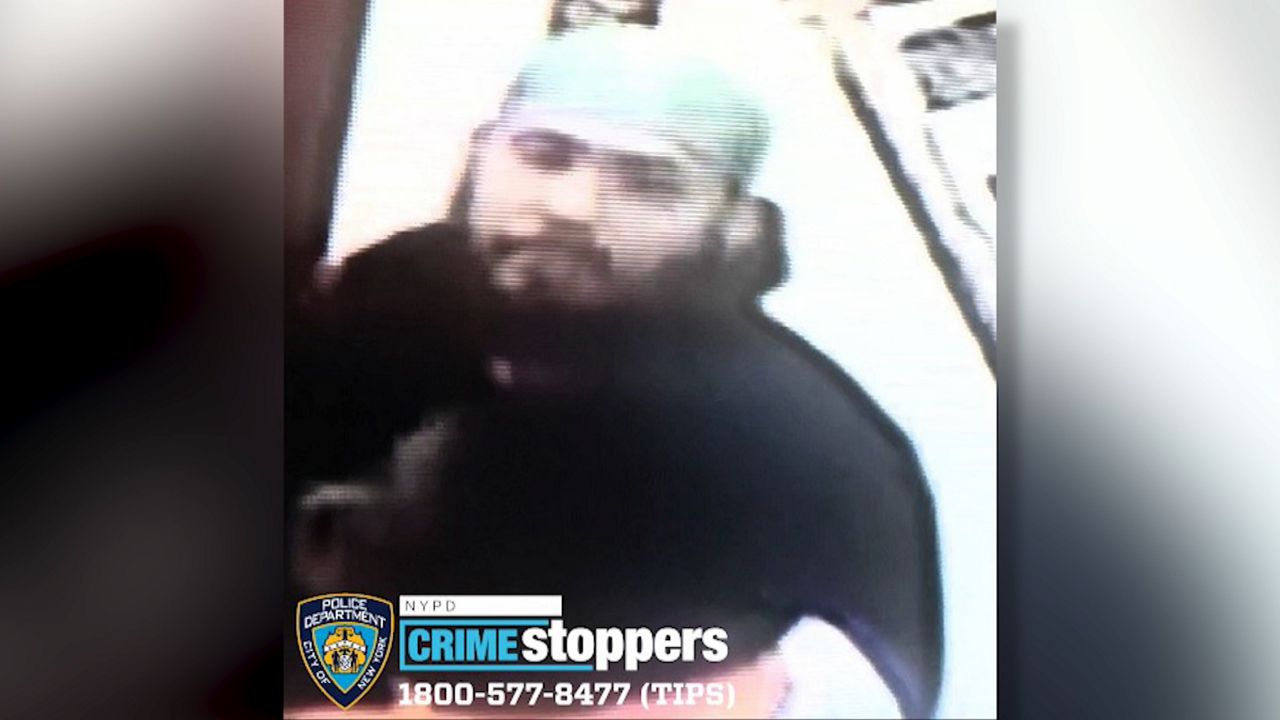 While detectives said that the suspect initially said he would shoot the men, they said he actually wounded both using a knife. Almulaiki was pronounced dead at a local hospital while his cousin suffered non-life threatening injuries.
The deli is a family operation and owned by the victim's brother-in-law. The store stayed closed to customers Wednesday as the family members began to grieve.
"I still can't believe he's gone," said Mohamad Alzokari, a cousin of the victim. "All his loved ones don't believe it. It's a shocking moment for us."
Leaders with the Yemeni American Merchants Association are trying to help the family and held a press conference on the case on Wednesday afternoon. Organizers said Almulaiki, who is originally from Yemen, now leaves behind a wife and pre-teen daughter.
"He's 34 years old, a year older than me, working the night shift to make sure his family back home can be supported and live," said Youssef Mubarez, who is with the Yemeni American Merchants Association.
In the hopes of catching the alleged killer, five community leaders have reached into their own pockets to come up with a $5,000 reward for information that leads to an arrest. They hope that because the suspect was a frequent customer, someone in the neighborhood will come forward and help put a name to the face.
"We need immediately, immediately to get who did that to that guy," said Radames Rodriguez, who is with the United Bodegas of America. "He is our family, he's a father, he's a hard working man."
Anyone with tips can call the Crimestoppers hotline at 1-800-577-TIPS (8477) and they can remain anonymous.
------
Did you know you can now watch, read and stay informed with NY1 wherever and whenever you want? Get the new Spectrum News app here.