City Issues Travel Ban, Bus and Partial Subway Shutdown as Blizzard Buries NYC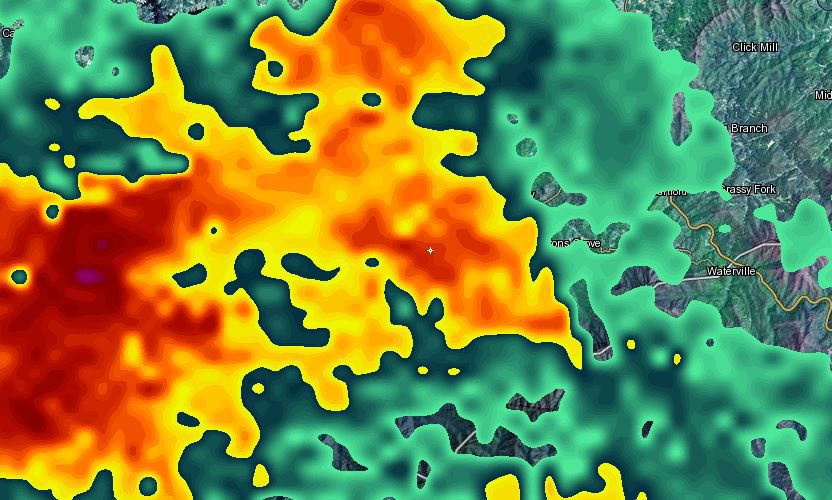 Take control of NY1's Interactive Radar to get detailed, street-level weather conditions. See where the next storm system is coming from or how quickly it is passing through your borough.
Below is a partial list of closings related to the snow:
• Brooklyn Public Library, New York Public Library and Queens Library systems are closed Saturday.
• Zoos and the New York Aquarium are closed Saturday, but will reopen Sunday.
• The Smithsonian's National Museum of the American Indian in Lower Manhattan is closed.
• All Broadway Saturday matinees and evening shows are canceled.
• All City University of New York classes are cancelled Saturday and Sunday.
• The New York Islanders' game against the Philadelphia Flyers scheduled for tonight at Barclays Center has been postponed.
• The St. John's men's basketball game versus Marquette, scheduled for Saturday at Madison Square Garden, has been rescheduled for Sunday afternoon at Carnesecca Arena.
• The Metropolitan Opera has canceled it's evening performance of "The Pearl Fishers."
• Bruce Springsteen has postponed his show at the Garden Sunday night. No word yet on a rescheduled date.
Mayor Bill de Blasio issued a citywide travel ban Saturday, urging New Yorkers to stay home due to the winter storm that so far has dumped more than two feet of snow on parts of the city.
The travel ban went into effect at 2:30 p.m. Saturday, meaning only emergency and authorized vehicles were allowed on roads for the rest of the day.
De Blasio and Governor Andrew Cuomo said the travel ban for the city was expected to be lifted at 7 a.m. Sunday.

Service on exterior subway routes was also suspended at 4 p.m. Saturday. Other lines will continue to run on their normal weekend schedules.
Cuomo said the MTA was expected to re-evaluate at 6 a.m. Sunday whether service will resume on above-ground subways.

The Long Island Rail Road and Metro-North also shut down at 4 p.m. Saturday
All local and express city bus service was suspended as of noon Saturday. The MTA said it hoped limited bus service would resume by 7 a.m. Sunday.

The Port Authority Bus Terminal closed at 4 p.m. Saturday, and Port Authority bus carriers suspended service at 3:30 p.m.

Police warned they will tow any civilian vehicles and even arrest people who break the travel ban.
The mayor says it's imperative for people to stay off the streets so workers can keep the roads clear.
"No one wants to have to arrest people, but the NYPD will take any measures necessary to keep our roads clear," de Blasio said. "If you want to avoid these enforcement actions, get off the streets now."

Police say there were more than 300 accidents Saturday, and they say they towed more than 300 cars.
The mayor stopped by a sanitation garage in Manhattan to thank the workers on behalf of the city. Cleanup crews have been working around the clock in an effort to clear city streets.

De Blasio also has a message for New Yorkers looking to do their part by shoveling outside of their homes. After NYPD Chief of Department James O'Neill said three people died while shoveling snow - one on Staten Island and two in Queens - the mayor urged New Yorkers not to push physical boundaries while dealing with the heavy snow.

"We rely on homeowners to shovel the walk, and store keepers. I'm a homeowner in Brooklyn. I did it for many years myself," de Blasio said. "But you got to know your limits. And if you're someone because of a health condition or any other factor who should not be snow shoveling, let someone else in the family do it, or hire a kid to do it. Don't put yourself in harm's way."

As of midnight Saturday, the National Weather Service said snow accumulation at Central Park was 26.8 inches.
The all-time record for snowfall measured at Central Park is 26.9 inches in February of 2006.
For reliable and responsible weather coverage, stay tuned to Weather on the 1s on NY1.
For more weather stories like this one plus forecast updates, follow the NY1 Weather team on Twitter.
---
---
NY1 VIDEO: Mayor Bill de Blasio and other state officials held a news conference early Saturday evening to provide an update on the response to the snowstorm impacting New York City.
---
Charter Spectrum customers get full access
to all our video, including our live stream.

Tune to Spectrum News NY1 on TV, online, on our app, or on Local On Demand Channel 1020 for:
TOP-RANKED STORIES
VOTE FOR YOUR TOP STORY FOR "THE CALL" SHOW