Cheryl Wills – Weekend Evening Anchor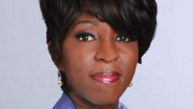 Cheryl is a charter member of the NY1 News team, having joined NY1 before the station went on the air in 1992. The veteran journalist began as one of the station's first producers, and shortly thereafter became NY1's medical reporter. She was named NY1's weekend evening anchor in 2002.  In 2017, she was named host of "In Focus with Cheryl Wills," a public affairs program for the Spectrum News Network.
As a reporter and anchor, Cheryl has covered numerous breaking news events, chief among them the terrorist attacks of September 11, 2001.   Among her many exclusive interviews are United Nations Secretary General Ban Ki-moon and Liberian President Ellen Johnson Sirleaf – which earned Cheryl a prestigious medal for excellence in reporting from the United Nations Correspondents Association in 2015.
For seven years, Cheryl was NY1's Health Reporter, breaking critical stories like female genital mutilation among African immigrants living in New York City. She was also among the first to report on robotic surgeries, which are now performed in hospitals nationwide. 
In recognition of her outstanding health reporting, Cheryl received an honorary doctorate degree from New York College of Health Professions in May of 2005.
She is also the recipient of a CUNY Medical School Achievement Award, and has won numerous journalism awards from groups like The Associated Press, The New York Press Club and she won The Front Page Award from The Newswomen's Club of New York.    In February of 2010, McDonald's honored Cheryl as one of its broadcasting legends in a regional ad campaign seen in hundreds of its restaurants. In 2015 McDonald's again honored her with the first-ever Harold Dow Lifetime Achievement Award, in recognition of extraordinary and unparalleled contributions to broadcast media.
Cheryl is the author of three books focused on her great-great-great grandfather who served in the Civil War.   "Die Free: A Heroic Family History", "The Emancipation of Grandpa Sandy Wills" and "Emancipated: My Family's Fight for Freedom."
Cheryl's philanthropic work includes visiting schools and teaching students of all ages about slavery and the Civil War.  She has touched the lives of thousands of students across the country.  In 2017, the Association of Teachers of Social Studies awarded Cheryl the Rosa Parks Award for Social Justice and she also received the Dr. Martin Luther King Award from a group of Jewish organizations at the Israeli Consulate.
Cheryl is a graduate of the renowned Newhouse School of Public Communications at Syracuse University, where she majored in broadcast journalism and today prides herself on accuracy and fairness.
Cheryl's father, Clarence Wills, was among the first wave of black firefighters at Engine 1/Ladder 24 – the oldest engine company in Manhattan.
Cheryl, who was born and raised in Queens, dedicates her work as a television journalist to the memory of her dad, one of New York's Bravest.
Charter Spectrum customers get full access
to all our video, including our live stream.