NY1 covers the arrival of citywide ferry service linking the Rockaways, Brooklyn and Lower Manhattan starting May 1, with additional Queens service coming later this summer and Bronx service coming in the summer of 2018.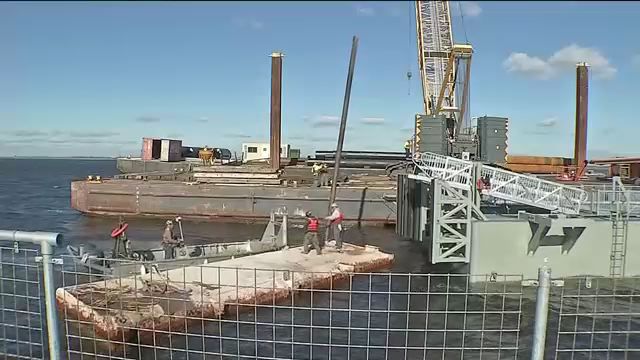 As the new citywide ferry prepares to start running this summer, construction on the first ferry landing gets underway Wednesday at Beach 108th Street and Beach Channel Drive in the Rockaways.
Wednesday, January 25, 2017 at 02:40 PM EST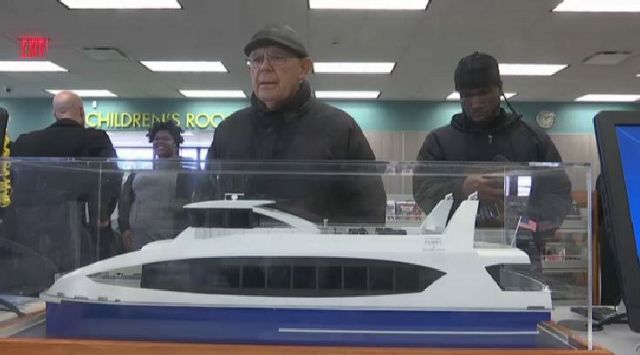 A miniature boat "docked" at a local library is giving Queens residents an early look at the city's new ferry service.
Wednesday, January 4, 2017 at 06:56 PM EST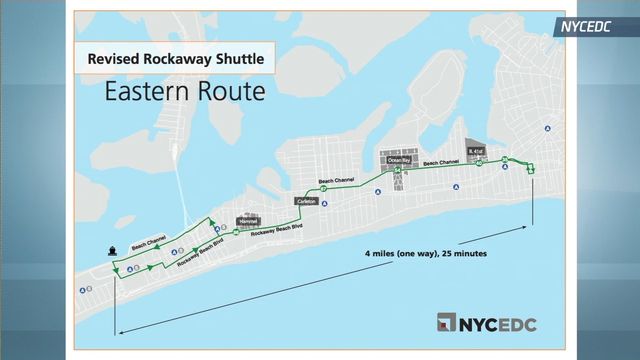 It's going to get easier for Rockaway residents to catch a ferry when citywide service launches next year.
Thursday, November 10, 2016 at 10:01 PM EST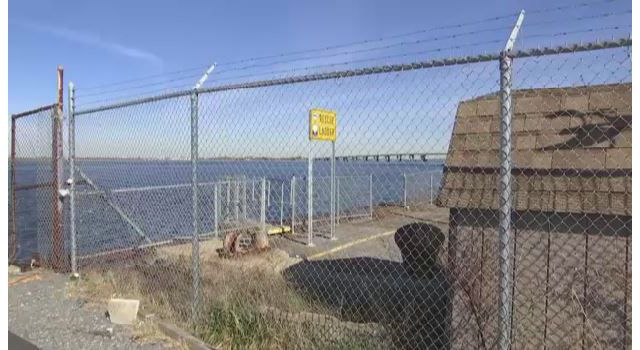 Mayor Bill DeBlasio wants to expand citywide ferry service by 2017, including service to the Rockaways, and a newly-expanded shuttle bus will service the ferry landing.
Thursday, November 10, 2016 at 06:40 PM EST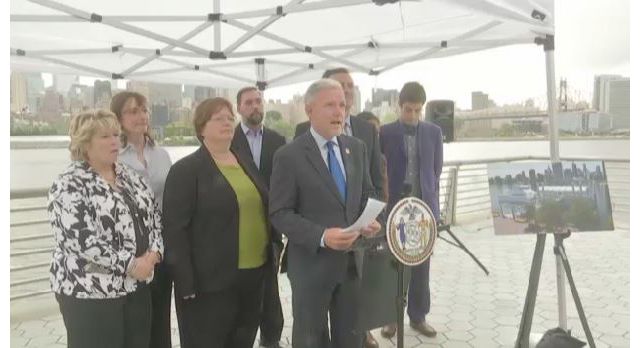 The city unveiled a new ferry landing in Long Island City Monday that will be part of city-wide ferry service next year.
Monday, September 19, 2016 at 07:58 PM EDT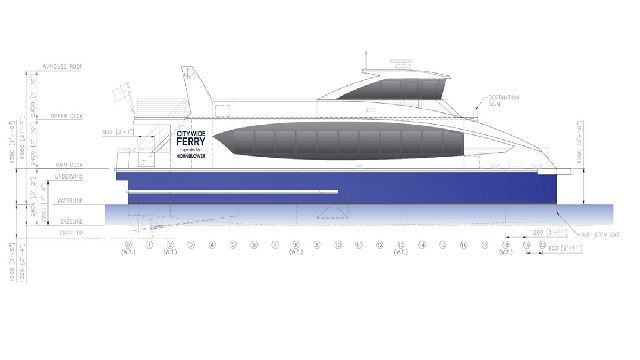 New Yorkers are getting their first look at the layout of the new Citywide Ferries that are set to launch next year.
Thursday, June 16, 2016 at 07:48 AM EDT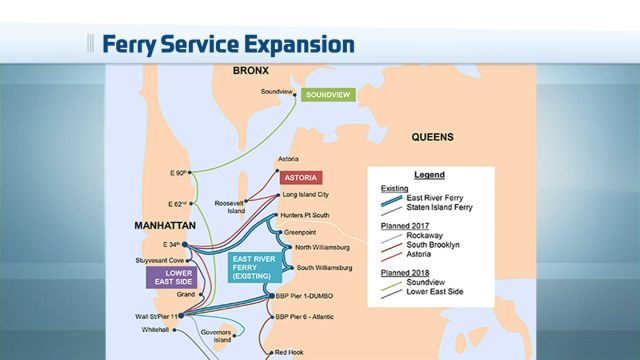 The Economic Development Corporation unveiled maps of the routes for the new citywide ferry service.
Friday, May 6, 2016 at 12:40 AM EDT
The city has launched a new website for the first citywide ferry service in nearly a century.
Thursday, April 28, 2016 at 10:43 PM EDT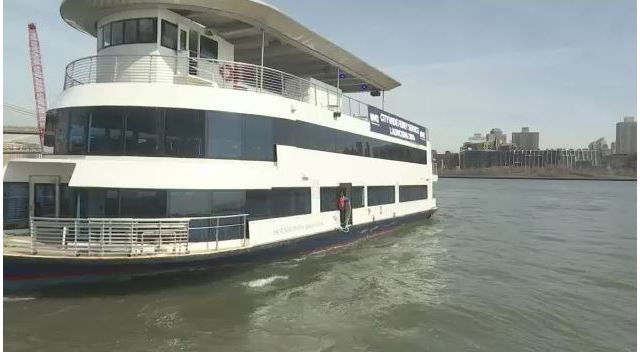 Mayor Bill de Blasio announced an operator Wednesday for a new citywide ferry service, which is on-track to launch in 2017.
Wednesday, March 16, 2016 at 09:31 PM EDT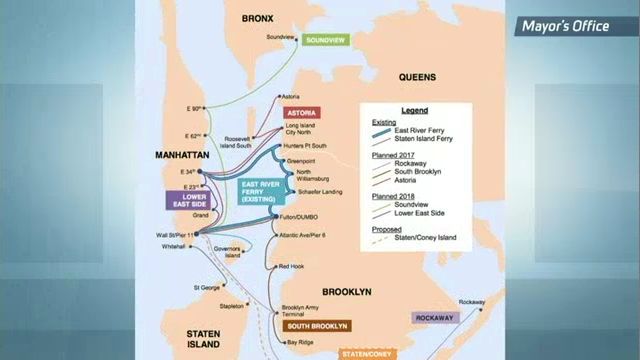 The city is putting out a request for proposals seeking an operator for the new service set to launch in 2017.
Friday, March 27, 2015 at 07:51 AM EDT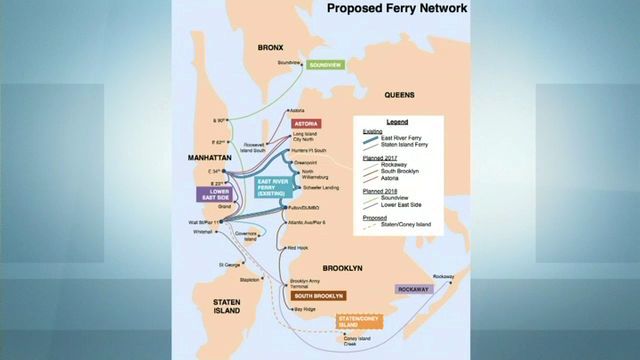 In his State of the City speech, the mayor proposed a new network of ferry routes that the city says will be largest municipal ferry service in the country, serving close to 5 million riders annually.
Tuesday, February 3, 2015 at 08:22 PM EST
Charter Spectrum customers get full access
to all our video, including our live stream.