The dust in the East Village didn't have to settle before we saw our fellow New Yorkers go above and beyond to help their neighbors in distress.
03/27/2015 10:46 PM

New York City
In advance of Wednesday's deadline, state lawmakers and Governor Andrew Cuomo have reached a framework deal on a $140 billion state budget. Voting is expected to take place over the next two days, clearing the way for a fifth consecutive on-time budget for the governor and the legislature.
08:24 PM

New York City
A woman is in police custody after a baby was found dead inside the bathroom of a Manhattan restaurant Monday.
10:16 PM

Manhattan
A program at Memorial Sloan Kettering allows many cancer patients to express their feelings about their battle on paper.
04:22 PM

The defense rested Monday in the Etan Patz murder case after calling another jailhouse informant to the witness stand.
06:17 PM

Citi Bike announced plans for future improvement of the program Monday.
07:12 PM

The NYPD is asking for help identifying a man they say is responsible for three different groping incidents in Queens.
10:53 PM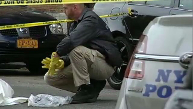 IN THE SPOTLIGHT
After years of stunning declines in crime, the number of shootings has increased in the first three months of the year, putting some of those hard-won gains at risk. Now, warmer weather is around the corner, a time when gun violence often increases. The NYPD says it has a plan.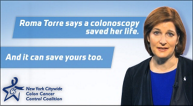 SHOWS & FEATURES

Sometimes, fate intervenes in a life and sets you on a path that you previously could not foresee. That's what happened to Benjamin Tucker, setting him on a path that would include stops in the halls of power in New York and Washington, and now as second-in-command of the New York City Police Department.
08:11 PM

An on-set interview with John Cameron Mitchell and Stephen Trask, the co-creators of "Hedwig and the Angry Inch," and reviews of the New York Spring Spectacular at Radio City and a downtown play by David Greenspan called "I'm Looking for Helen Twelvetrees." highlight the March 28 edition of On Stage, hosted by Donna Karger.
04:21 PM

Reviews of Abel Ferrara's "Welcome to New York," the indie horror thriller "It Follows," Dan Stevens in "The Guest" and Marion Cotillard's "Two Days, One Night," plus an interview with Cotillard herself, highlight the March 28 edition of "Talking Pictures On Demand."
04:05 PM
THE CALL EPISODES
John Schiumo hosts the March 26, 2015 episode of The Call.
03/26/2015 11:24 PM

Tune to NY1 on TV, online, on our app, or on LOD for:
• On Stage Across America featuring a preview of "Gigi," on Local On Demand Channel 1020.

TOP-RANKED STORIES
VOTE FOR YOUR TOP STORY FOR "THE CALL" SHOW