Police Commissioner Bill Bratton says there will reportedly be one million fewer searches, arrests, and tickets from the NYPD this year in an effort to reduce tension between police and the communities they serve.
Updated 10:00 AM
Passover is next week and the Metropolitan Council on Jewish Poverty is making sure families in need have kosher food to mark the holiday.
10:41 AM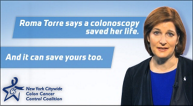 Tune to NY1 on TV, online, on our app, or on LOD for:
• On Stage Across America featuring a preview of "Gigi," on Local On Demand Channel 1020.

TOP-RANKED STORIES
VOTE FOR YOUR TOP STORY FOR "THE CALL" SHOW