An investigation is underway after some incredible pictures posted by Animal New York were credited to two people who apparently scaled the RFK Triborough Bridge last week without being detected.
07:16 PM
Two iconic city properties are up for special recognition and preservation.
02:47 PM

The Bronx
A memorial service is being held this evening to mark 25 years since the Happy Land Social Club fire in the Bronx claimed 87 lives.
Updated 03/25/2015 11:56 PM

New York City
According to an annual report by Forbes Magazine, the Bombers are worth $3.2 billion, up from $2.5 billion last year.
03/25/2015 09:57 PM

The Bronx
Police say Vladimir Sosa is facing several charges, including third-degree rape and sexual abuse, for allegedly having sex with the teen.
03/24/2015 09:36 PM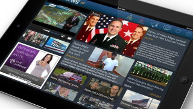 IN THE SPOTLIGHT
Watching NY1 News on the go is easy with the Time Warner Cable News app, featuring a live stream of the news channel and on-demand weather and video content from NY1.com.
SHOWS & FEATURES

One Queens commercial property owner is relieved after NY1 For You helped her to clear up a costly error.
07:23 PM

Time Warner Cable News wraps up the day on Wall Street from the floor of the New York Stock Exchange.
05:31 PM

NY1 previews the day on Wall Street from the floor of the New York Stock Exchange.
07:36 AM
THE CALL EPISODES
John Schiumo hosts the March 25, 2015 episode of The Call.
03/25/2015 10:59 PM
Tune to NY1 on TV, online, on our app, or on LOD for:
• On Stage Across America featuring a preview of "Gigi," on Local On Demand Channel 1020.